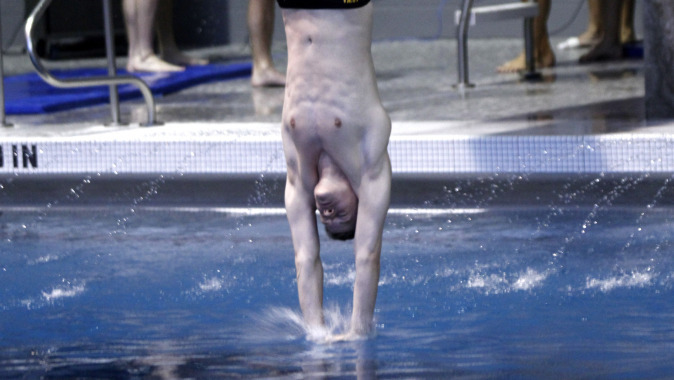 July 21, 2014
IOWA CITY, Iowa — University of Iowa divers Addison Boschult and Lydia Lehnert both posted top-five finishes on the platform to earn a berth to the 2014 AT&T National Diving Championships in Knoxville, Tennessee, from Aug. 12-17.
Boschult earned a fifth-place finish in the quarterfinals with a score of 304.50 and a sixth-place finish in the finals (319.05) at the 2014 USA Diving Zone A National Preliminaries in Bethesda, Maryland. Lehnert finished third in the quarterfinals with an all-time best score of 283.30. Lehnert climbed second in the finals with a score of 265.60.
Former Hawkeye Deidre Freeman also competed in the senior women's 3-meter springboard competition, finishing fourth with scores of 260.75 in the quarterfinals, and 260.55 in the finals. Freeman will compete AT&T Nationals in both the 3-meter springboard and 3-meter synchronized diving events.
The Hawkeyes will open the 2014-15 season Aug. 6 at the Phillips 66 National Championships in Irvine, California.