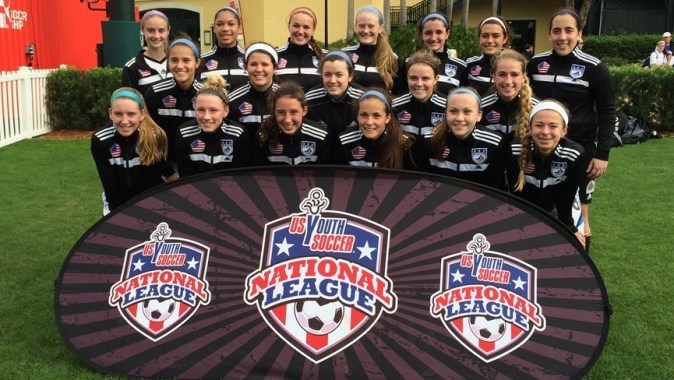 July 25, 2014
IOWA CITY, Iowa — Incoming University of Iowa freshman goalkeeper Tina Cardamone has guided the BRYC 95 Elite squad to the semifinals of the U.S. Youth Soccer National Championships in Germantown, Maryland.
BYRC 95 Elite went 2-1 during preliminary group play, downing Players SC 96 Elite (Nevada), 4-1, and Beadling SC Thunder (Pennsylvania), 1-0. Cleveland United White (Ohio) handed the team its lone loss, 3-0.
BYRC 95 Elite will face Beach FC Ingrassia (California) Saturday. The championship contest is slated for Sunday, July 27.
Cardamone, a native of Oak Hill, Va., has been a member of the Virginia Olympic Development program since 2008, and she was a finalist at the ODP national championship in 2012. Cardamone has played on two state championship teams with BYRC 95 Elite, while competing on the national championship squad in 2012.
The Hawkeyes open the season Aug. 14, facing DePaul in an exhibition contest in Chicago. The regular season opener is at Northern Iowa on Aug. 22 beginning at 7 p.m. (CT).