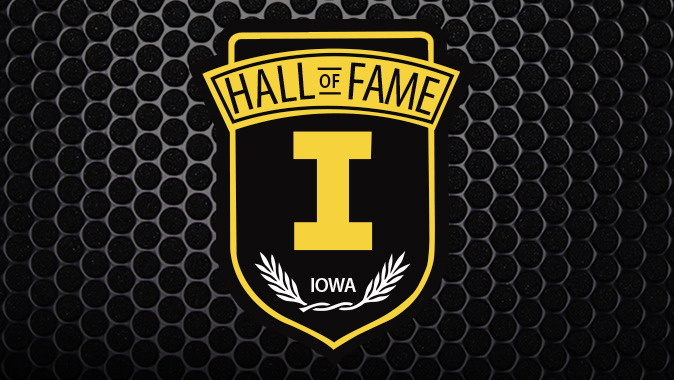 Aug. 6, 2014
IOWA CITY, Iowa — The University of Iowa Athletics Department announced Wednesday that tickets to the National Iowa Varsity Club Hall of Fame induction ceremony are available for purchase by calling the Varsity Club office at (319) 335-9438.
Tickets must be purchased in advance before Friday, Aug. 22. The event is hosted at the Coralville Marriott Hotel and Convention Center on Aug. 29. The public is invited and encouraged to attend.
The 26th Hall of Fame Class includes Iowa football All-American Nate Kaeding, NCAA Wrestling champion Bruce Kinseth, All-America gymnast Don Hatch, track and field All-Americans Jon Reimer and Jeanne Kruckeberg, and the coach who started and built the Iowa Women's Track and Field and Cross Country programs, Jerry Hassard.
The banquet and dinner will begin at 6:30 p.m. (CT) inside the Grand Coral Ballroom. A reception will precede the dinner beginning at 5:30 p.m. (CT).