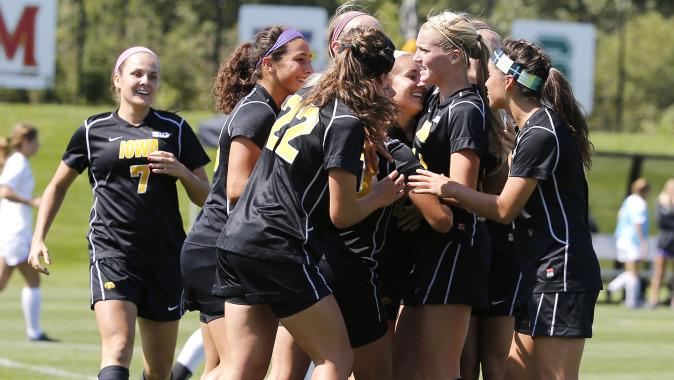 Sept. 16, 2014
IOWA CITY, Iowa — The University of Iowa soccer team has broken its way into the Soccer America Top-25 rankings, coming in at No. 16 in the poll released Tuesday.
The Hawkeyes are the second-highest ranked team in the Big Ten Conference and one of four schools from the league in the poll. Penn State comes in at No. 10, Wisconsin is 17th, and Michigan is 21st.
Iowa is ranked for the first time since Sept. 18, 2012, when it came in at No. 25 in the Soccer America poll. The Hawkeyes received votes in the NSCAA top-25 poll last season after advancing to the championship game of the Big Ten Tournament.
The Hawkeyes are 7-1-0 overall and 2-0-0 in Big Ten play this season. Iowa opened conference play with consecutive shutouts, downing Illinois (2-0) and Northwestern (1-0) last weekend at the Iowa Soccer Complex.
Iowa returns to action Saturday, facing Minnesota at 7 p.m. (CT) in Minneapolis.