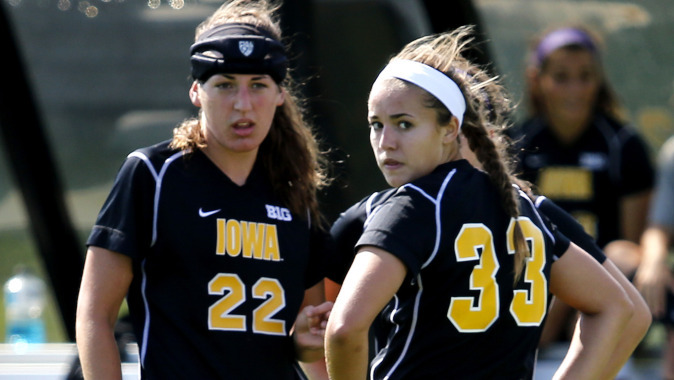 Sept. 17, 2014
IOWA CITY, Iowa — University of Iowa senior Melanie Pickert and sophomore Corey Burns have been named to Top Drawer Soccer's Team of the Week, it was announced Tuesday.
The defenders helped lead the Hawkeyes to a pair of shutout victories, downing Illinois, 2-0, and Northwestern, 1-0, last weekend at the Iowa Soccer Complex. The 2-0 Big Ten start is Iowa's best in conference play since 2007.
Pickert played all 90 minutes in both victories and scored the game-winning strike in the 2-0 triumph over Illinois. Burns played 180 minutes in the two shutouts, and netted the game-winner off a corner kick against the Wildcats. The duo helped Iowa's defense limit the opposition to seven shots on goal in the two games.
Pickert was also selected as College Soccer 360's National Primetime Player of the Week on Sept. 16.
The Hawkeyes (7-1-0, 2-0-0), ranked 16th by Soccer America, return to action Saturday, facing Minnesota at 7 p.m. (CT) at Elizabeth Lyle Robbie Stadium in Minneapolis.