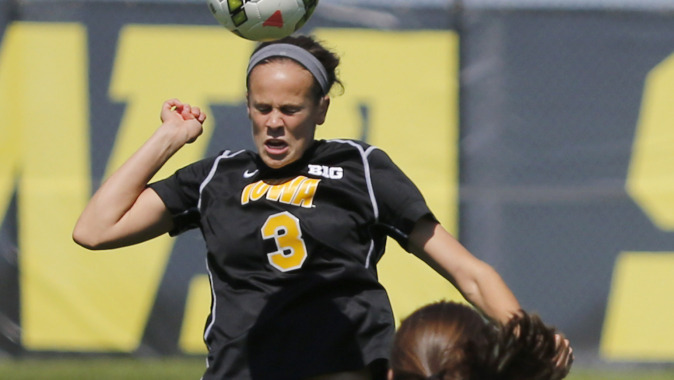 Sept. 23, 2014
IOWA CITY, Iowa — The University of Iowa soccer team climbed three spots in the Soccer America Women's Top 25 poll, coming in at No. 13 in the latest rankings that were released Tuesday. It is the highest ranking in Iowa soccer history.
The Hawkeyes, who debuted at No. 16 in the rankings Sept. 16, are one of five Big Ten teams in the poll along with Penn State (10th), Wisconsin (14th), Rutgers (17th), and Illinois (24th). To see the full Top 25, click HERE.
Iowa is also ranked No. 25 in Top Drawer Soccer's top-25 and debuted at No. 68 in the official NCAA RPI rankings.
The Hawkeyes (8-1-0, 3-0-0) return to action Thursday, hosting Maryland at 2:30 p.m. (CT) at the Iowa Soccer Complex. The game will be televised live on BTN.