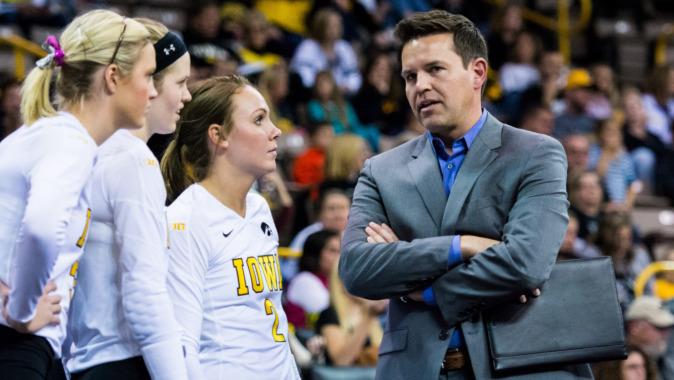 Dec. 1, 2014
IOWA CITY, Iowa — University of Iowa volleyball head coach Bond Shymansky and his staff announced dates for their 2015 All Skills Winter Clinics on Monday. Athletes in grades 8-12 are invited to attend the clinics, scheduled for Jan. 18 and Feb. 1 from 1-5 p.m. in Carver-Hawkeye Arena.
Participants will be divided into groups determined by age and skill level and will be trained in all areas of the game including serving, hitting, blocking, passing, setting, and digging by the Hawkeye volleyball team and coaching staff. The cost of attendance is $45 per clinic.
To register, please visit http://volleyball.iowasportscamps.com/winter-clinics.cfm.