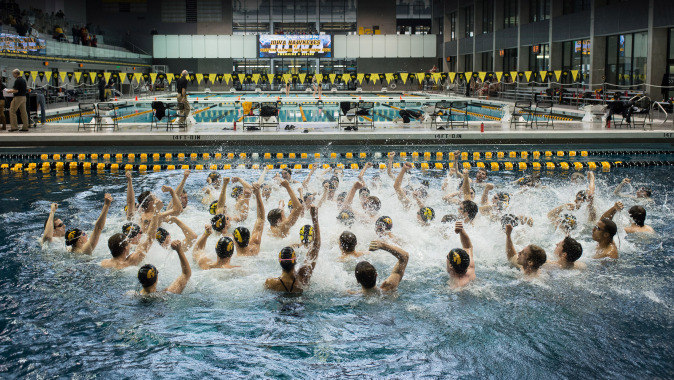 Dec. 11, 2014
IOWA CITY, Iowa — The University of Iowa men's swimming and diving team is ranked No. 20 in the most recent College Swimming Coaches Association of America (CSCAA) Division I team dual rankings, announced Thursday by the CSCAA.
The Hawkeyes earned the ranking after an outstanding performance at the Hawkeye Invitational, which was held Dec. 5-7 at the Campus Recreation and Wellness Center in Iowa City. The Hawkeyes scored 918.5 points throughout the three-day event — edging second-place Notre Dame (918).
Iowa is one of six Big Ten Conference schools in the rankings, along with Michigan (No. 6), Ohio State (No. 9), Indiana (No. 13), Wisconsin (No. 14), and Minnesota (No. 23). On the women's side, the Hawkeyes are receiving votes in the CSAA rankings.