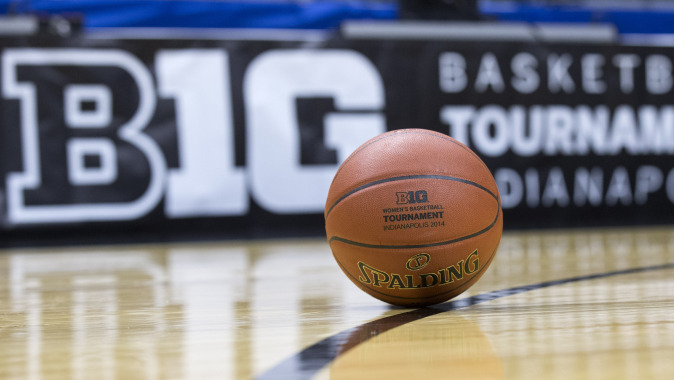 Feb. 19, 2015
ROSEMONT, Ill. — The Big Ten Conference announced the single-plays and home-and-away opponents for the 2016 conference season Thursday.
The 14 Big Ten teams will compete in an 18-game conference schedule, playing five teams both home and away and eight teams once. Each team will play four of its single-play opponents at home and four on the road.
The current conference slate features 18 league games. Big Ten women's basketball teams previously competed in 18-game conference schedules from the 1982-83 through the 1993-94 seasons, and again from the 2007-08 through the 2009-10 campaigns.
Maryland and Rutgers will make their first trips to Iowa City as members of the Big Ten next year.
The list of Iowa's Big Ten single-plays and home-and-away opponents can be found below. Dates, times, and television information will be announced at a later date.
Home: Illinois, Maryland, Ohio State, Rutgers
Away: Minnesota, Nebraska, Northwestern, Wisconsin
Home/Away: Indiana, Michigan, Michigan State, Penn State, Purdue
The 11th-ranked Hawkeyes (21-5, 12-3) play their final regular season road game Saturday at Ohio State. Tipoff is set for 6 p.m. (CT) on BTN.
Iowa hosts Wisconsin (Feb. 26) and Minnesota (March 1) next week to conclude the regular season.