Women's Basketball Gameday
Joining the Hawks in Seattle?
The gold star on the seating chart indicates the Hawkeyes bench. Purchase tickets vs Ticketmaster.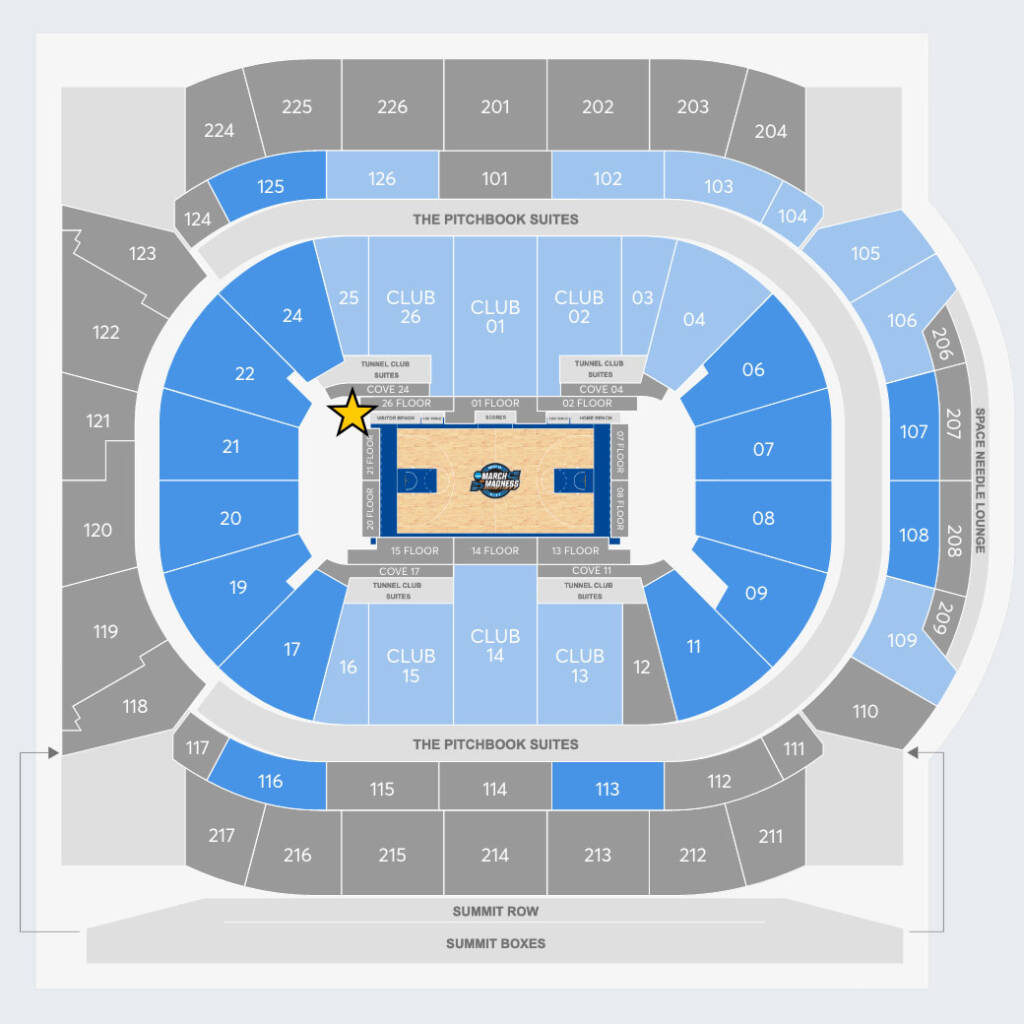 NCAA Elight Eight Hawkeye Huddle
Sunday, March 24, Time TBD
Location: Queen Anne Beerhall, 203 W Thomas St. Seattle, WA
Join fellow Hawkeye fans in Seattle as we cheer on the Iowa women's basketball team in the NCAA Sweet Sixteen. The Huddle is free and open to all and will feature our Hawkeye DJ, door prizes, snacks, and cash refreshments.
FOLLOW HAWKEYE WOMEN'S BASKETBALL