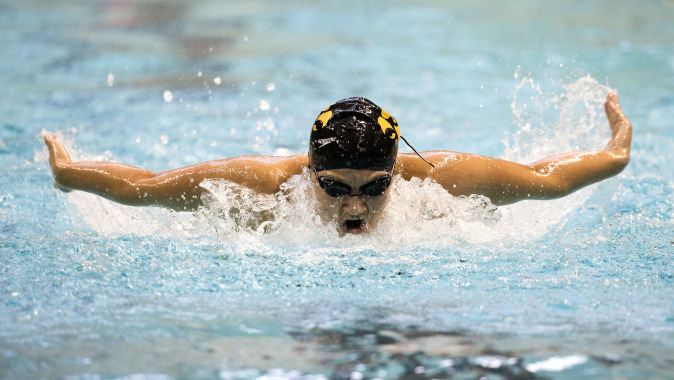 Feb. 20, 2015
Final Results

Columbus, Ohio — For the second-straight night, the University of Iowa women's swimming and diving team broke a trio of school records at the Big Ten Championships in Columbus, Ohio. After three days of competition, the Hawkeyes sit in eighth place with 153 points, while Minnesota (421.5) and Michigan (331.5) hold the top two spots.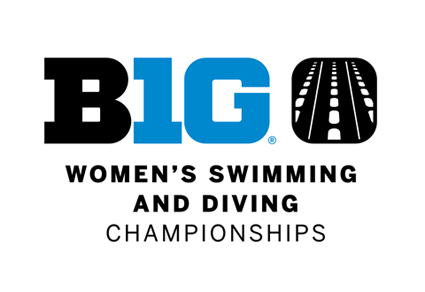 The quartet of Meghan Lavelle, Emma Sougstad, Carly O'Brien, and Becky Stoughton gave the Hawkeyes a fast start in the finals session by rewriting the UI record books in the 400 medley relay. The foursome posted a time of 3:38.68, besting the previous mark of 3:39.54 set at the Big Ten Championships a season ago.
Freshman Carly O'Brien carried the momentum into the 100 fly knocking off a second-straight record for the Black and Gold. O'Brien's time of 54.54 in the finals session placed 19th among the field of 61.
In the 200 free consolation finals, junior Olivia Kabacinski swam to a 15th-place finish, touching out with a time of 1:47.81. Earlier in the prelims, Kabacinski bested a personal record with a time of 1:47.43.
Sougstad again shined on Friday night, this time setting a UI school record in the 100 breast with a fourth-place time of 1:00.04. The Forest City, Iowa, native erases her previous mark of 1:00.14 met earlier this season.
Lavelle capped Friday nights action with a 13th-place showing in the 100 back, coming in with a personal-best time of 54.45.
In the diving well, Joelle Christy represented the Iowa divers on the 3-meter. Christy dove to a score of 292.35 in the preliminaries and added to that score in the finals placing 15th with a score of 295.45.
The Hawkeyes return to the pool tomorrow morning at 10 a.m. (CT) for preliminary events and open the finals session at at 3 p.m. (CT) beginning with the 1,650 free.