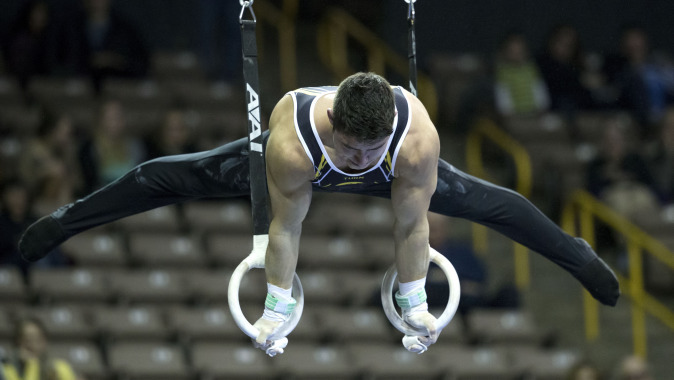 Feb. 21, 2015
IOWA CITY, Iowa — Junior Matt Loochtan represented the University of Iowa's men's gymnastics team in the finals of the Winter Cup Challenge on Saturday in Las Vegas, Nev. Complete results are available at usagym.org.
Loochtan placed fourth on vault with a combined score of 30.010 after scoring a 14.9 during the finals. His other scores include a 14.6 on floor, clinching eighth place, 13.65 on rings, and 13.25 on parallel bars. Loochtan's all-around score came out to 133.300, notching 31st out of 42 gymnasts.
Paul Ruggeri from Team Hilton HHonors Gymnasium won the Winter Cup title with an overall score of 175.250.
The Hawkeyes travel to University Park, Pennsylvania, on Feb. 27, to take on Penn State at 6 p.m. (CT).