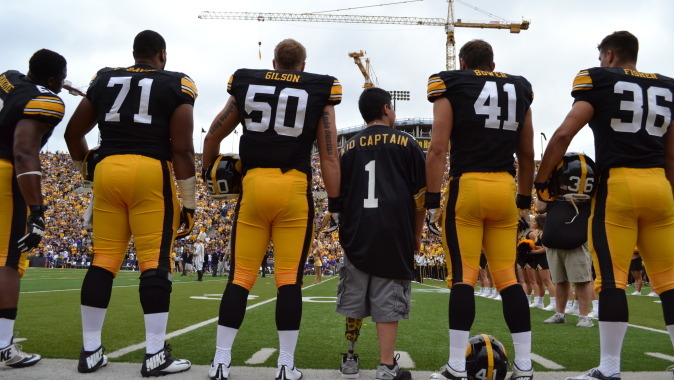 Feb. 23, 2015
2015 Iowa Football Season Tickets

Click HERE if you were a season ticket holder in 2014 and want to renew your 2015 Iowa Football season ticket order online now.
Click HERE if you want to become a new season ticket customer.
IOWA CITY, Iowa — Parents and guardians of current or former University of Iowa Children's Hospital patients are invited to nominate their child as a Kid Captain for the Hawkeyes' 2015 football season. Nominations will be accepted through March 24, 2015.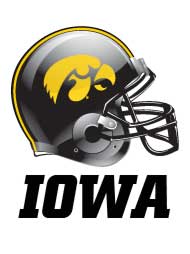 Now in its seventh year, the Kid Captain program is a partnership between UI Children's Hospital and the Iowa Hawkeyes to honor these pediatric patients and celebrate their inspirational stories.
All Kid Captains will receive a commemorative jersey, special recognition from UI Children's Hospital and the Iowa Hawkeyes, and an invitation to a special behind-the-scenes tour of Kinnick Stadium in August.
Due to sideline safety concerns, only children who will be 6 or older by December 2015 may be nominated as a home game Kid Captain. Children of any age may be nominated as an honorary (away game) Kid Captain.
For more information or to nominate your child, clikc HERE.
The Kid Captain program is another example of the UI Athletics Department "Doing it right." To learn more about how the Iowa Hawkeyes "Win. Graduate. Do it Right." click HERE.