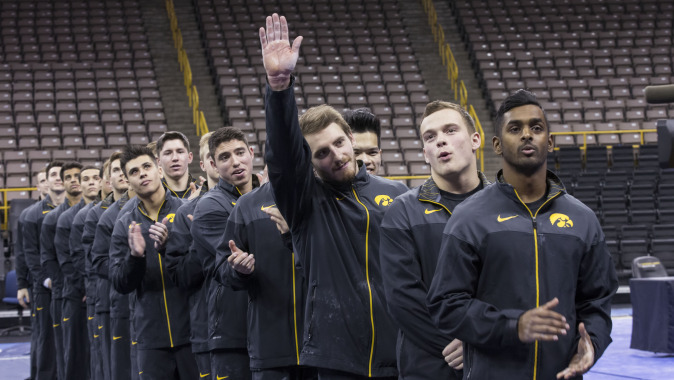 March 2, 2015
IOWA CITY, Iowa — The University of Iowa men's gymnastics program invites boys between the ages of six and 18 to attend its summer camp on June 27 through July 1.
Campers will have the opportunity to train like a Hawkeye with head coach JD Reive and his staff inside the newly renovated gymnastics facility inside the UI Field House. The cost of attendance is $525 for a commuter (ages 6+) and $825 for a resident (ages 10+).
Those interested in attending can register online at iowasportscamps.com. Registration is due by June 1. Please contact camp director Doni Thompson via at doni@eyasgym.com or by phone at 319-400-2136 with any questions.