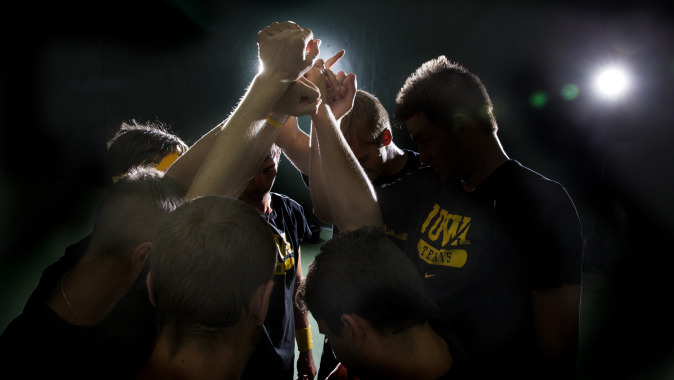 March 6, 2015
IOWA CITY, Iowa — Through 10 matches in the spring campaign the University of Iowa Men's Tennis team is 8-2, defeating the likes of Yale, BYU, then-No. 54 Utah, Wichita State, and then-No. 75 Louisiana. Big wins have catapulted the Hawkeyes to 53rd nationally.
With big wins, come big crowds. The Intercollegiate Tennis Association recently released the March 2015 Attendance Race Leaderboard, Iowa cracked the top-10 through February coming in ninth in the country. The average home attendance at the Hawkeye Tennis and Recreation Complex has been 193. The Hawkeyes are one of two Big Ten Schools in the attendance top-10, Illinois ranks third nationally is tied for second with an average of 283.
No. 53 Iowa is on the road for its next match as the team travels to San Diego, California, for a battle with another ranked opponent in No. 60 San Diego State.

?