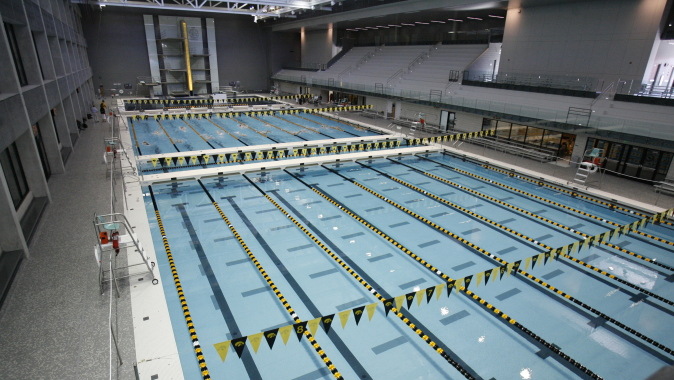 March 26, 2015
24 Hawkeyes to Watch

IOWA CITY, Iowa — The University of Iowa swimming and diving programs are set to host their annual summer youth camps at the Campus Recreation and Wellness Center in Iowa City, Iowa.

The first two swimming camps will run from June 7-11, and June 14-18.

Campers will have the opportunity to train under the Iowa coaching staff that has catapulted both the men's and women's swimming and diving programs into the CSCAA top-25 national rankings during the 2015 season. Both camps offer an intense and fun learning experience for kids ages nine through 18 years old (nine year olds are only permitted to attend with the commuter option and must stay at home overnight).

Camp features include two to three training sessions daily, instruction on stroke, starts and turns for all strokes, lectures on nutrition and mental preparation, dryland conditioning, and strength training — all at one of the nation's finest academic and athletic institutions and host of the Men's 2015 NCAA Championships. Campers who register at least two weeks prior to the start of camp will receive two t-shirts and a swim cap.

The cost for residents is $540 and $420 for commuters. Check-in the first day is 2-3 p.m., while camp concludes at 11 a.m. the final day.

UI diving coach Todd Waikel will also be offering a diving camp from June 28 through July 2, to interested participants between the ages of 12 and 18. These diving camps are designed for anyone who would like extra training time to improve their skills. With his expertise and resources, he will help you get to the next level, gain confidence, and ultimately reach your goals. Check-in the first day is from 3-4 p.m., while camp concludes at noon on the final day. Cost for the UI diving camp is $575.

For more information call 319-335-7961, email sportscamps@hawkeyesports.com, or visit the Iowa Swimming Camp website to register online or download a brochure.