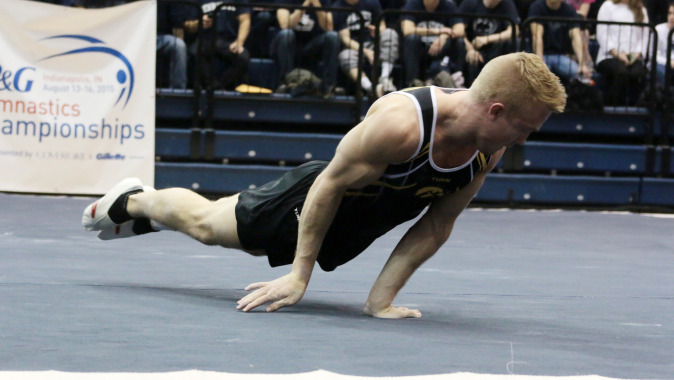 April 1, 2015
IOWA CITY, Iowa — The University of Iowa men's gymnastics team qualified for the 2015 Men's Gymnastics National Championships, announced today by the NCAA men's gymnastics committee.
Iowa is one of 12 to make the cut, qualifying with a score of 430.213. The Hawkeyes will compete with Oklahoma (447.163), Stanford (438.025), Penn State (437.850), Michigan (436.938), Illinois (436.213), Minnesota (433.250), California (431.113), Ohio State (429.663), Air Force (427.113), Nebraska (421.838) and Army (416.675).
The national qualifier will have two sessions and will take place on April 9 inside the Lloyd Noble Center on the campus of the University of Oklahoma. Final competitions will take place on April 10-11.