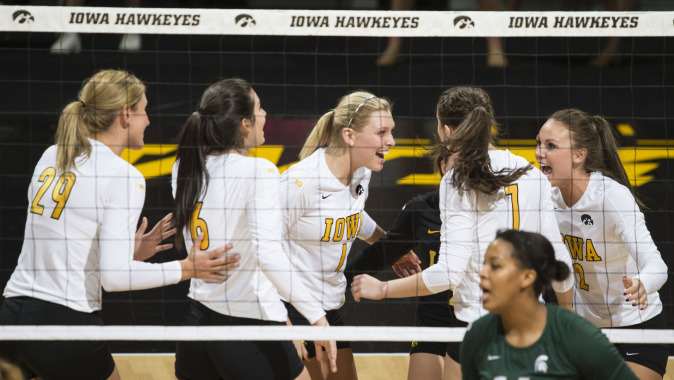 April 10, 2015
IOWA CITY, Iowa — The University of Iowa volleyball program announced changes in its summer camp schedule this afternoon.
Three camp options have been added. Head coach Bond Shymansky will host a Coaches' Clinic on July 17, an overnight Hawkeye Skills camp will take place on July 18-19, and a Fundamentals Camp will run on July 13-16. The Team Camp has been cancelled.
For more information and to register for any of the 13 summer camp options, visit http://volleyball.iowasportscamps.com/.
Contact assistant coach Danielle Carlson via email at danielle-carlson@iowavolleyball.com with questions.