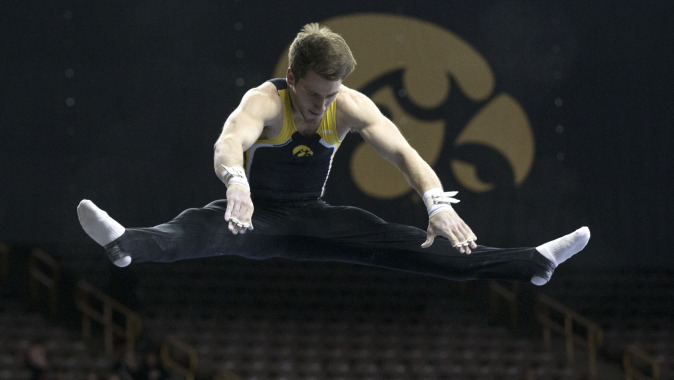 April 11, 2015
Event Finals


Photo Gallery
NORMAN, Oklahoma — Junior Jack Boyle earned All-America honors in the event finals of the final session of the NCAA Championship inside the Lloyd Noble Center in Norman, Oklahoma, on Saturday night.
"Our only individual competitor's routine was flawless," head coach JD Reive said. "He did really well and this was a great cap for the weekend as well as a great springboard for what we expect to accomplish at this time next year."
Boyle, who tied for 13th in Friday's team finals on high bar, was the lone Hawkeye to compete in the event finals. He finished in sixth place with a score of 14.850. C.J. Maestas from Illinois won the, tallying a score of 15.125.