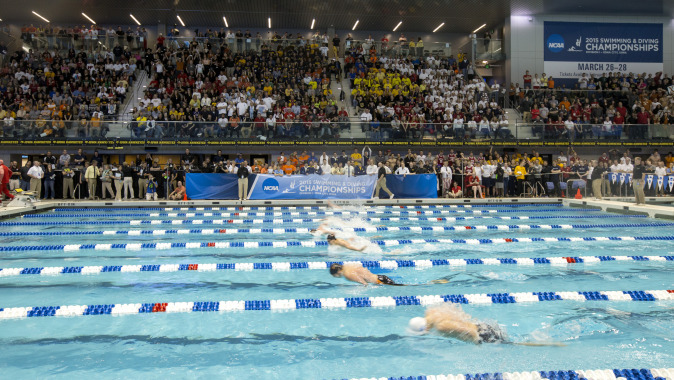 April 14, 2015
24 Hawkeyes to Watch

BERLIN, Germany — University of Iowa freshman Kenneth Mende posted seven top-eight finishes at the 2015 German Long Course Meter National Championships from April 8-12, at the Swimming and Diving Center of Europa Sports Park. Mende posted career-best times in every event and appeared in seven "A" finals.

Mende's highest finish came in the 800-meter freestyle relay, placing third off the team's 7:28.17 finish. Mende swam the opening leg, touching out with a time of 1:51.15.

He also finished fourth in the 400-meter freestyle relay (3:30.02) and 200-meter backstroke (2:02.24). In the 400-meter medley mixed event, Mende swam the opening 100-meter backstroke (55.91) helping the quartet to a fifth-place showing in 4:02.62.

Mende finished seventh in three separate events; 50-meter backstroke (25.93), 100-meter backstroke (56.15), and 400-meter medley relay (3:48.98).

Mende, a Gruena, Germany, native, joined the Hawkeyes prior to the start of the spring semester and redshirted. He will swim as a backstroke and IM specialist next season.