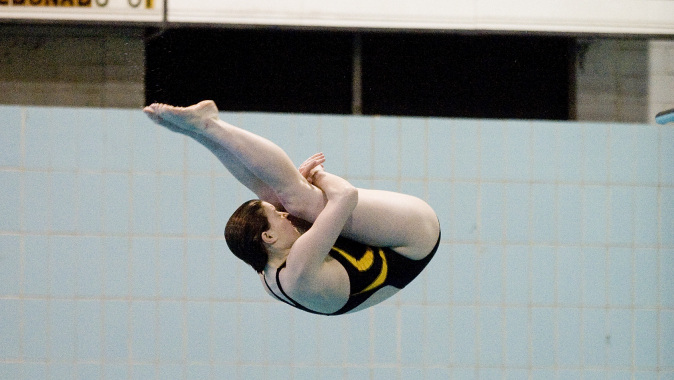 April 16, 2015
24 Hawkeyes to Watch

SAN JUAN, Puerto Rico — Former Hawkeye Deidre Freeman advanced to Saturday's "A" finals session in women's 3-meter competition at the Fina Grand Prix in San Juan, Puerto Rico.

Freeman, a Grinnell, Iowa, native, finished fourth in the preliminaries before diving to a score of 285.90 in the semifinals — finishing tied for first with Colombia's Diana Pineda. Despite windy conditions, Freeman either led the field or was tied for first throughout Thursday's semifinal round.

"I've dove in wind before, but this was a little windier than I've experienced," said Freeman. "I was just trying to practice my mental toughness and improve my mental game in that regard. If I can dive in this, I can dive in anything.

"I was trying to stay relaxed and do what I can handle. Once I get to the end of the board and I'm ready to go, I'll be fine."

The top 12 divers from the preliminaries advance to one of two semifinals. The top three from each semifinal qualify for the finals.