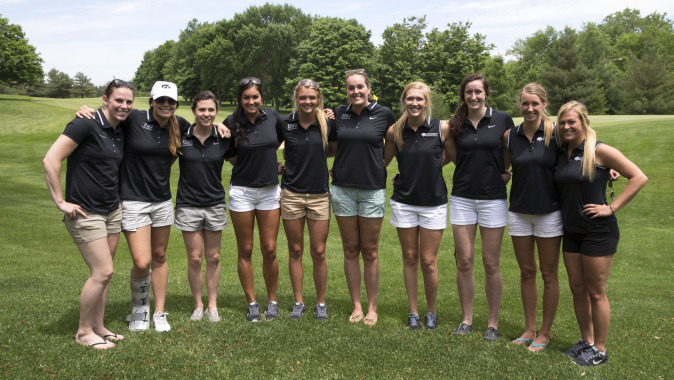 April 21, 2015
Team Registration Form

| Sponsorship Form

IOWA CITY, Iowa — Take part in the latest University of Iowa women's basketball event, by registering for the 2015 Golf Extravaganza. The annual event will take place June 2 at Finkbine Golf Course in Iowa City.
The fun will begin at 1 p.m. with a shotgun start. Celebrities will be announced at a later date.
Registration is $500 per team, which includes complimentary lunch and dinner, a foursome photo with UI head coach Lisa Bluder, a participation gift, meet-and-greet with Hawkeye coaches and players, and opportunities for flight and door prizes.
There are also event sponsorship opportunities. "PAR" sponsors ($175) will have their name listed on signage on the course, "BIRDIE" sponsors ($550) will be listed on tee box signage and receive an appreciation gift, and "EAGLE" sponsors ($1500) receive a free foursome, have their name on the welcome banner, be recognized at the event, and receive an appreciation gift.
Foursome registration and sponsorship forms are due with payment by May 29. With questions, please contact Lisa Piper via email at lisa-piper@hawkeyebasketball.com or by phone at 319-335-9258.
Completed forms can be mailed to the following address. Forms are linked above.
Iowa Women's Basketball
ATTN: Lisa Piper
N211 Carver-Hawkeye Arena
Iowa City, Iowa 52242