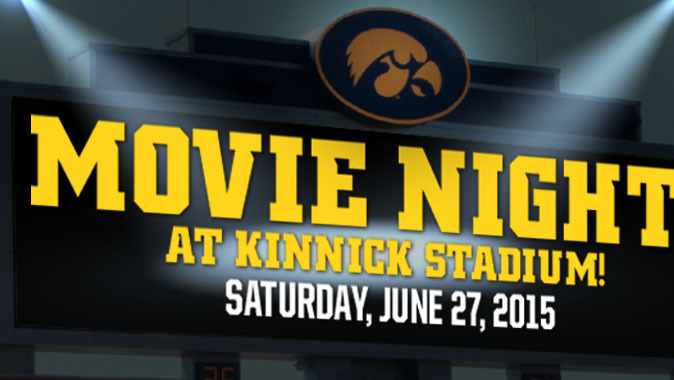 May 11, 2015
IOWA CITY, Iowa – "Remember the Titans," the critically-acclaimed and highly-inspirational movie starring Academy Award-winning actor Denzel Washington as the head coach given the responsibility to mold two football teams – one white and one black – into one cohesive unit won the fan vote and will be the movie shown at "Movie Night at Kinnick Stadium" presented by Scheels later this summer at Kinnick Stadium.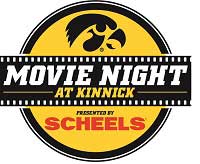 The UI's inaugural "Movie Night at Kinnick" presented by Scheels will be staged Saturday, June 27. Admission will be free and tickets will not need to be claimed ahead of time. Gate G will open at 6:30 p.m. for 2015 Iowa Football season ticket holders and Junior Hawk Club members, and Gates E and H will open at 7 p.m. for the general public. The movie will begin at 7:30 p.m. and will end shortly before 9:30 p.m.
Guests will have access to the playing field at Kinnick, as well as the north and west grandstands. A limited selection of items will be available for purchase from the concessions stands, however, fans will only be allowed to bring bottled water onto the playing field. Regular game day procedures will be in place. Fans can bring one, unopened bottle of water into the stadium, but no outside food or beverages will be allowed.
Based on actual events that took place in 1971, "Remember the Titans" tells the story of a white southern high school which is integrated with black students from a nearby school. Both schools were recognized for their football programs which are now unified. The black coach – Herman Boone, played by Washington – is chosen to be the head coach of the integrated team, leaving the previous white head coach – Bill Yoast, played by Will Patton – with feelings of animosity at having to be an assistant under a black man.
The movie will be close-captioned for those attendees who would enjoy that service.
Here are a handful of reviews of the movie:
"An inspirational crowd-pleaser with a healthy dose of social commentary, Remember the Titans may be predictable, but it's also well-crafted and features terrific performances." – Rotten Tomatoes
"Parents need to know that Remember the Titans tells the inspirational true story about the struggles and victories of a newly-integrated high school football team in 1971 Alexandria, Virginia. Remember the Titans is a deeply moving film about the courage of individuals and the power of sports to transcend perceived and ingrained differences." – Common Sense Media
"Remember the Titans is a parable about racial harmony, yoked to the formula of a sports movie. Victories over racism and victories over opposing teams alternate so quickly that sometimes we're not sure if we're cheering for tolerance or touchdowns. Real life is never this simple, but then that's what the movies are for – to improve on life, and give it the illusion of form and purpose." – Roger Ebert