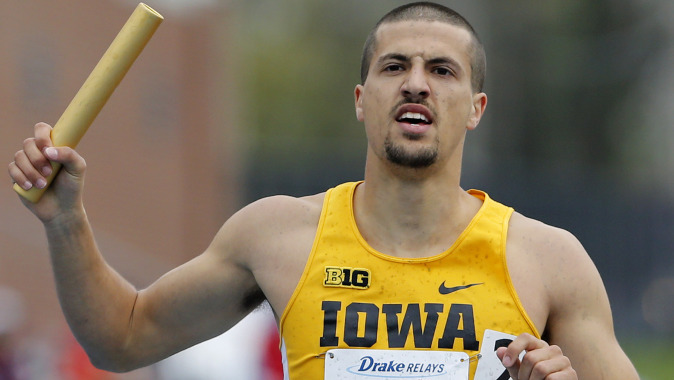 May 25, 2015
Editor's Note: The following first appeared in the University of Iowa's Hawk Talk Daily, an e-newsletter that offers a daily look at the Iowa Hawkeyes, delivered free each morning to thousands of fans of the Hawkeyes worldwide. To receive daily news from the Iowa Hawkeyes, sign up HERE.
By CHRIS BREWER
hawkeyesports.com
IOWA CITY, Iowa — If senior Brennan Davey wanted to avoid the "up and down" career tag, he could have hung up the spikes after his collegiate debut.
As a freshman in 2012, Davey completed his first 400 meters in 47.15. You could say it never got any better, and you'd be mostly correct. The numbers don't lie (47.15 still stands as Davey's career best), but they don't tell the whole truth.
His mark stood the test of time that season and was fast enough to qualify for the 2012 NCAA Championships in Austin, Texas. He also advanced as a member of the 4×4 relay, teaming with All-Americans Justin Austin, Ethan Holmes, and Erik Sowinski.
It shaped up to be a freshman season full of ups and complete with promise, but at the NCAA Championships he failed to make the finals of the open 400. And the relay, fast enough all year to make the finals, was disqualified for a lane violation.
"I think we would have advanced," said Davey, "but it is what it is. We moved past it."
Davey did move on, but not as well as he would have liked.
His sophomore season opened with a bout of mononucleosis. He eventually kicked it, but was welcomed back to the track by a series of hamstring injuries.
"I never really got going that year," he said. "I definitely wasn't prepared to run at Big Tens."
He competed at the 2013 Big Ten Championships, but never made the finals. Iowa's 4×4 team was also left out of the NCAA Championships, something that had not happened since 2008.
The next year, the relay again failed to advance to the NCAA first round, but in Davey's circumstance it wasn't a total loss. Though not at all satisfied, he said by the end of his junior year he could feel his career beginning to trend up.
"My times were back down in the low 47's," he said. "It wasn't a personal best, but it was a step in right direction."
Davey said he could feel his confidence returning, which was welcomed news to Jason Wakenight, a former 4×4 NCAA qualifier who joined his alma mater's coaching staff before Davey's senior year.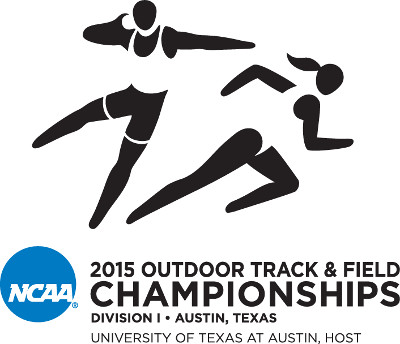 "When I came in we had a meeting and I pointed my finger on his chest and said we have to take this 4×4 to another level and you're going to be my anchor," said Wakenight. "You're going to be the guy that takes us back to where we need to be."
So that's what Davey did. In the final race of the Big Ten Championships, he took the baton and chased down Purdue's anchor to give Iowa a podium finish for the first time in four years.
"Coming around with 200 to go I was in fourth place and just thought to myself, 'I want that medal,'" Davey said. "I got out there and ran him down. It was a great feeling for me at the end of my Big Ten career."
It was a bronze medal finish to his senior season, but as importantly, it set him up for a full circle return to Austin, Texas. With Davey at the anchor, Iowa's 4×4 is returning to the NCAA Championships for the first time since that disqualification in 2012.
"This is a great shot at redemption," Davey said. "Being there my final year is great, and we all believe we can move past the regionals and on to Eugene (NCAA final site)."
Iowa's top 4×4 team — Mitch Wolff, Brendan Thompson, Aaron Mallett, and Davey — ran 3:08.23 at the Mt. Sac Relays to qualify for the 2015 NCAA Championships. They race for a trip to Eugene, Oregon, on Saturday, May 30, at 9:45 p.m. (CT).
"My career has had its ups and downs, but we have an opportunity to finish strong," Davey said. "We need to make top 12 to move on. We know it's there, we just have to put the pieces together."