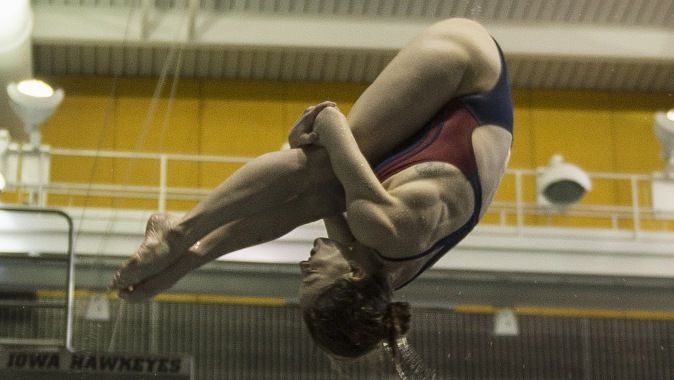 July 12, 2015
24 Hawkeyes to Watch

TORONTO — University of Iowa graduate Deidre Freeman finished ninth in the 3-meter springboard competition at the 2015 Pan American Games on Sunday afternoon.

The Grinnell, Iowa, native and current UI volunteer assistant coach was in third place following the second dive, where she posted a high score of 69. Freeman finished with dives of 54, 41.85, and 36 in her final three dives to post a 259.35 total.

Canada's Jennifer Abel won the gold medal with a 384.70 total, while fellow Canadian Pamela Ware was the silver medalist (326.00), and Mexico's Delores Hernandez was third with a 323.10.

Freeman advanced to the finals after finishing sixth in the preliminaries with a 285.30.

Freeman returns to the diving well Monday, competing with Maren Taylor in the 3-meter synchronized diving event. UI sophomore Tereysa Lehnertz will swim in the 200-meter butterfly July 14.