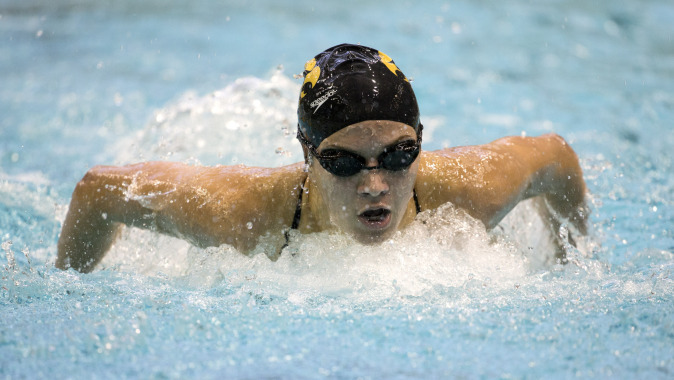 July 14, 2015
24 Hawkeyes to Watch

TORONTO — University of Iowa sophomore Tereysa Lehnertz advanced to the "B" final and finished fourth in the 200-meter butterfly on Tuesday at the 2015 Pan American Games.

After tying for the 12th-fastest time in the prelims in 2:18.57, Lehnertz bettered her time during her second swim. The Iowa City, Iowa, native finished with a time of 2:18.05 to place fourth her heat.

Manuella Lyrio of Brazil took home the top spot in the "B" final in 2:13.37. Canada's Audrey Lacroix took home the gold medal in 2:07.68, USA's Katherine Mills was the silver medalist in 2:09.31, and Brazil's Joanna Maranhao earned the bronze in 2:09.38.

Lehnertz, who is swimming for Puerto Rico, will return to the pool Thursday for the 100-meter butterfly competition.