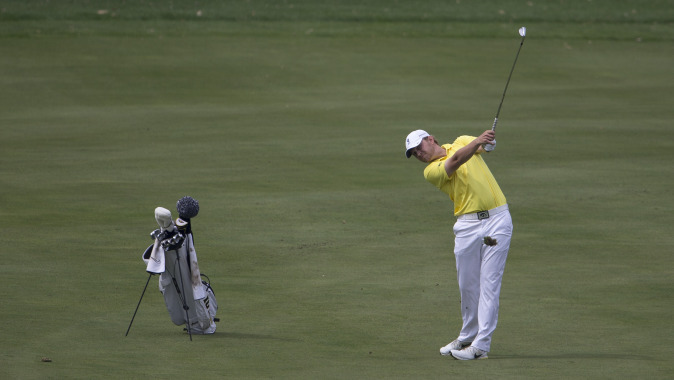 July 15, 2015
LANCASTER, Ohio — University of Iowa men's golfer Nate Yankovich earned a spot in the 2015 U.S. Amateur Championships on Wednesday. The senior finished second at the qualifier, carding a two-round score of 143 (-1; 70, 73) at the Lancaster Country Club.
"The first round I really hit the ball well," said Yankovich. "I really couldn't get anything going with the putter, but I worked it out and came in a few under par. The second round I played the par fives a lot better than I did the first round.
"Overall, everything was pretty good. I would have liked to see a few more putts drop, but I had more than enough in me to get through."
Yankovich, a Blacklick, Ohio, native, posted a 75.3 scoring average in three events last spring. He helped the Hawkeyes to a third-place finish at the Hawkeye-GRE Invitational after firing a three-under-par 213 to tie for 10th — his best finish of the season.
Yankovich will make his second appearance in the U.S. Amateur after qualifying for the event in 2014. Junior Carson Schaake and sophomore Sam Meuret also represented the Hawkeyes at the 2014 U.S. Amateur Championship.
"I have a lot to work on, mainly in my short game," Yankovich added. "I feel like my long game is pretty refined right now. If I can get the ball in the hole faster when I'm on the greens I feel like it will benefit me a lot."
The 2015 U.S. Amateur Championship will take place August 17-23 at the Olympia Fields Country Club in Olympia Fields, Illinois.