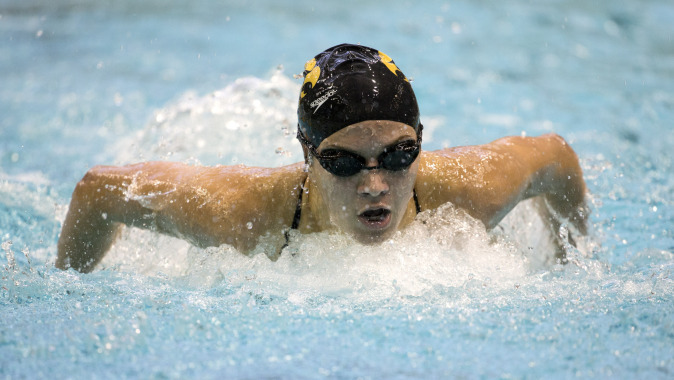 July 16, 2015
24 Hawkeyes to Watch

TORONTO — University of Iowa sophomore Tereysa Lehnertz closed out the 2015 Pan American Games with a sixth-place finish in the "B" final of the 100-meter butterfly on Thursday night at the CIBC Pan Am/Parapan Am Aquatics Centre and Field House.

Lehnertz finished with a time of 1:02.02, besting her time from the morning prelims. USA's Kelsi Worrell won the gold medal in 57.78, while Canada's Noemie Thomas (58.00) and Katerine Savard (58.05) were the silver and bronze medalists.

The Iowa City, Iowa, native earned a second swim after claiming the final qualifying spot during the prelims. She finished the race with a time of 1:02.43 to post the 16th-fastest time of the morning.

Lehnertz advanced to a pair of "B" finals for the Puerto Rican National Team this week. She also was fourth in the "B" final of the 200-meter butterfly, finishing in 2:18.05.