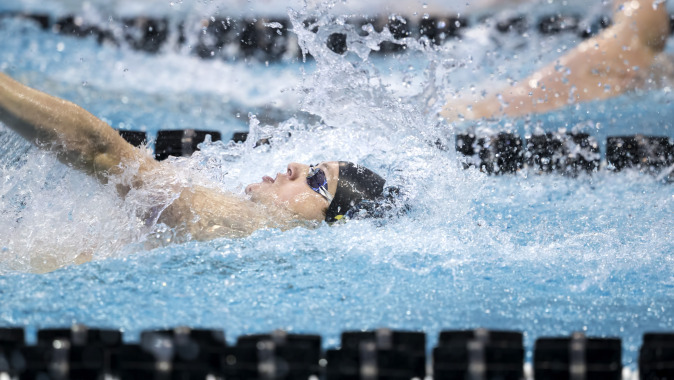 Aug. 3, 2015
24 Hawkeyes to Watch

IOWA CITY, Iowa — Six University of Iowa swimmers will be competing at the 2015 Phillips 66 National Championships from Aug. 6-10 at the Northside Swim Center in San Antonio, Texas.

The Hawkeyes will be represented sophomore Chris Dawson, UI graduate Chris Freeman, junior Jackson Halsmer, senior Andrew Parker, and junior Emma Sougstad. Senior Mike Nelson will also compete as a member of his home club team.

"It is exciting to bring our Hawkeye swimmers to U.S. Nationals in Texas," said UI head coach Marc Long. "They'll be competing against many of the best swimmers in the world."

Sougstad, an NCAA Championships qualifier as a sophomore, will get things started for Iowa, competing in the 200-meter IM on Aug. 6.

Four student-athletes will be in the pool Aug. 8 with Freeman swimming in the 100-meter butterfly, Halsmer in the 50-meter freestyle, Sougstad in the women's 100-meter breaststroke, and Nelson in the men's 100-meter breaststroke.

Dawson will be Iowa's lone swimmer on Aug. 9 in the 1,500-meter freestyle before a trio of Hawkeyes will close out the week on Aug. 10. Parker and Freeman will compete in the 200-meter backstroke, while Sougstad will swim the 200-meter breaststroke.

The meet will serve as the selection event for the USA National Junior Team competing at the FINA World Championships from Aug. 25-30 in Singapore.

Results will be available via the USA Swimming website at www.usaswimming.org.