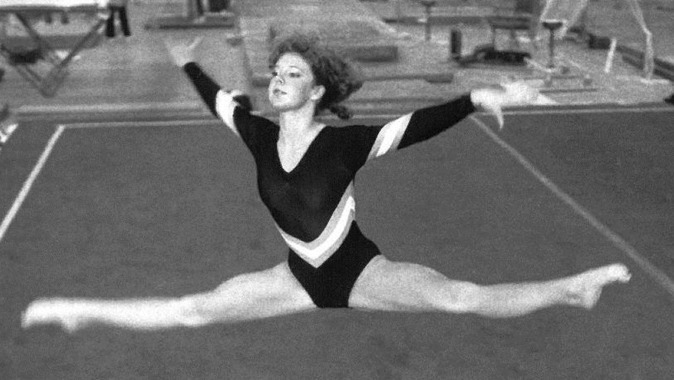 Sept. 3, 2015
Download your Iowa Hawkeye iPad/iPhone app!
Download your Hawk Talk Monthly iOS app
Download your Hawk Talk Monthly android app
Big Ten Network: Free Hawkeye Video
24 Hawkeyes to Watch
Editor's Note: The following first appeared in the University of Iowa's Hawk Talk Daily, an e-newsletter that offers a daily look at the Iowa Hawkeyes, delivered free each morning to thousands of fans of the Hawkeyes worldwide. To receive daily news from the Iowa Hawkeyes, sign up HERE.
By JAMES ALLAN
hawkeyesports.com
IOWA CITY, Iowa — Lori (Cole) Klimek's gymnastics career has been about firsts. It continues with induction into the National Iowa Varsity Athletics Hall of Fame.
The former University of Iowa standout is the first women's gymnastics inductee in school history and is one of seven 2015 Hall of Famers, along with Don Norton (football), Neil Schmitt (men's gymnastics), Karen Jackson (softball), Jim Heffernan (wrestling), Tom Roemer (men's swimming and diving), and Bill Brashier (football coach).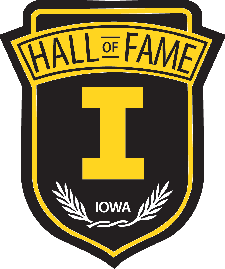 "I cried with joy," said Klimek, when she learned of the induction. "When my 18-year old son saw me, he was like `Mom, what's wrong?' I told him, and he got on the phone and sent text messages to friends and family before I even hung up. It means a lot to my whole family."
Klimek's mother enrolled her in gymnastics as a 5-year-old when Klimek spent more time on her hands than her feet. She grew up watching and admiring Nadia Comaneci in the 1976 Olympics and fell in love with the sport.
After moving to Tulsa at age 9, Klimek began training at a private club. Her recruitment picked up and peaked when she was a Junior Olympic National Champion. Being an Oklahoma girl, Klimek was set to attend the University of Oklahoma, but the phone kept ringing.
"This is such an honor. To be in the presence of all the athletes in the Hall of Fame and to be the first women's gymnast is special. It's a milestone of my time at Iowa — Big Ten Gymnast of the Year, Big Ten Gymnast of the Decade, and now the Hall of Fame. This is being a lifetime member of a prestigious group of athletes."

Lori (Cole) Klimek, UI Hall of Fame inductee
"I started getting calls from coaches across the country, and I wanted to expand and see what else was out there," she said. "When I went to Iowa on my recruiting trip, it felt like home. I knew I belonged there, it felt comfortable.
"When I returned from my recruiting visit, I told my parents I think I want to be a Hawkeye. I feel I can make a difference in the program, and I love Iowa City."
Klimek arrived on campus in 1989 and qualified for the NCAA Championships as a freshman. By her sophomore year, she was a Big Ten champion on the floor — the first in program history. By year three, Klimek (and the UI team) grew.
In 1991, Klimek won the all-around and beam at the Big Ten Championships. She was named first-team All-Big Ten and the Big Ten Gymnast of the Year — the first such honoree in program history. She is one of two Hawkeyes to receive the distinction.
"My junior year, I won the all-around and the next day the beam," she said. "Winning on the beam was a personal highlight. It was always a struggle for me with fear. When I won the Big Ten title, it meant so much because I conquered so many fears. It was a huge obstacle."
At the end of the 1991 season, the Hawkeyes qualified as a team for NCAA Regional competition for the first time. It was a thrill for Klimek to compete on the national stage with her teammates.
"I went (to NCAAs) as an individual my freshman and sophomore years," said Klimek. "To have the whole team there my junior year was huge. Gymnastics is such an individual sport, but in college, the team aspect is so much greater. It was more motivating."
Even though Klimek doesn't get to Iowa City as much as she would like, she's a faithful Hawkeye supporter through social media.
"(UI head coach) Larissa (Libby) is good about posting things on social media, sending out newsletters, and emails," said Klimek. "I want to stay part of the program in some way because it is a part of who I am."
Klimek looks forward to sharing the Hall of Fame experience with family and friends. Her husband Ron, who she met at the UI as a freshman, her parents, brother, Ken, and 91-year-old grandmother will be making the trip to Iowa City.
"The neat thing about my family coming is they would get in the car on the weekends and travel around the Midwest to see five or six competitions each year," said Klimek, who is now an elementary teacher and the author of a published children's book, `Jax's Big Adventure.' (www.jloriklimek.com).
"It's special to have them be part of this induction because they were my biggest supporters and were one of the reasons I was so successful."
Klimek is proud of being the first women's gymnast to earn the Hall of Fame recognition.
"This is such an honor," she said. "To be in the presence of all the athletes in the Hall of Fame and to be the first women's gymnast is special.
"It's a milestone of my time at Iowa — Big Ten Gymnast of the Year, Big Ten Gymnast of the Decade, and now the Hall of Fame. This is being a lifetime member of a prestigious group of athletes."