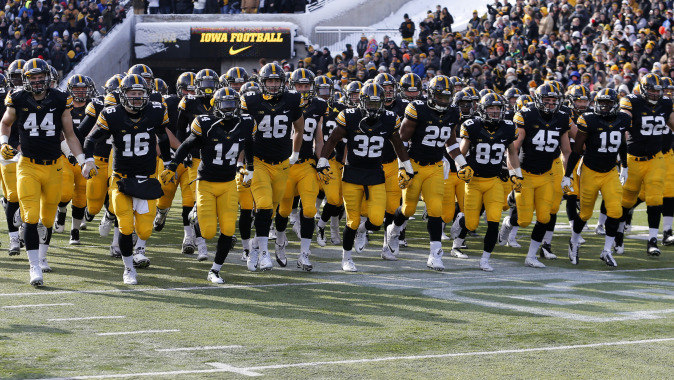 Nov. 23, 2015
IOWA CITY, Iowa – – The Big Ten Network (BTN) will air a 30-minute preview show at various times throughout the week to preview Friday's football game featuring the No. 3 Iowa Hawkeyes visiting Nebraska. Game time is 2:36 p.m. (CT) Friday at Memorial Stadium in Lincoln.
The show will debut at 10:30 p.m. CT, on Tuesday, Nov. 24. Additional air times include Wednesday (9 a.m. CT), Thursday (12:30 a.m. CT, 10 a.m. CT, 6 p.m. CT, 8:30 p.m. CT) and Friday (2 p.m. CT), just before kickoff from Lincoln.
The show will be hosted by Dave Revsine, with Chuck Long and Matt Davison. The show will examine the last four matchups of the series since the Hy-Vee Heroes Game was first played in 2011. Davison, a former Husker player, and Long, a former Iowa quarterback, will discuss their memories of the games played against each school and what the game means to them. The show will also preview this year's matchup that has bowl implications for each school.
In addition to the preview of the football game, the BTN special will also feature the Citizen Hero for each university.
Following are the air times for the preview show:
Tuesday, Nov. 24, 10:30 pm CT
Wednesday, Nov. 25, 9 am CT
Thursday, Nov. 26, 12:30 am CT
Thursday, Nov. 26, 10 am CT
Thursday, Nov. 26, 6 pm CT
Thursday, Nov. 26, 8:30 pm CT
Friday, Nov. 27, 2 pm CT