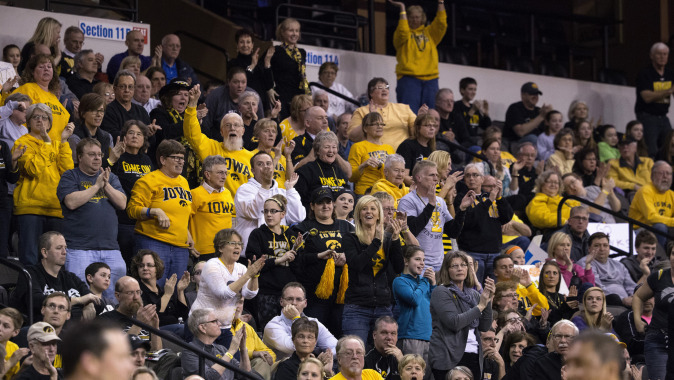 Jan. 21, 2016
IOWA CITY, Iowa — Hawkeye fans interested in attending the University of Iowa women's basketball game at Northwestern on Sunday, Jan. 31 at 2 p.m. (CT) in Evanston, Illinois, can take advantage of an organized bus trip.
The price of a ticket is $44 per person, which includes the bus, a ticket to the game, beverage, and gratuity. The first bus is full, but 18 seats remain on the second bus. To reserve your seat, contact Georgia Johnson at 319-480-6020.
The bus leaves from the southeast corner of Target West off of Edgewood Road SW in Cedar Rapids, Iowa, at 8:30 a.m. It will also stop at the southwest corner of Coral Ridge Mall at 9 a.m., at the Quad Cities, and to eat on the way.