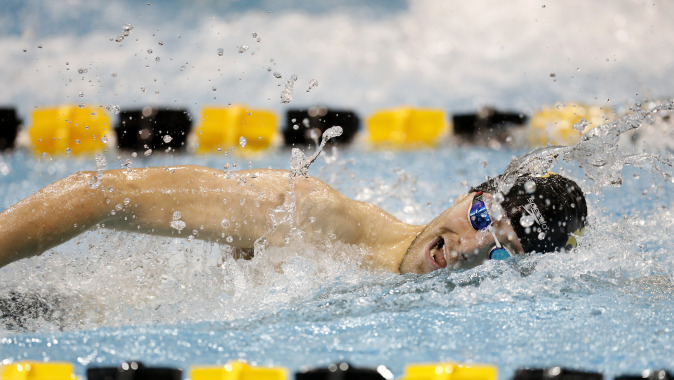 Feb. 24, 2016
Complete Results

WEST LAFAYETTE, Ind. — The University of Iowa men's swimming and diving team is in fourth place following the opening day of the 2016 Big Ten Championships at the Boilermaker Aquatic Center.
The Hawkeyes have 100 points through the championships' first two relays. Michigan leads the team race with 128 points followed by Indiana with 112 points.
"We're happy with our start," said UI head coach Marc Long. "I am proud of the guys for kicking off the meet strong. We have many more exciting performances ahead of us."
Iowa got to the podium to start Wednesday's finals, touching fourth in the 200-medley relay. Freshman Kenneth Mende, senior Roman Trussov, sophomore Jerzy Twarowski, and freshman Jack Smith posted the second-fastest time in program history, touching the wall in 1:25.67.
The Hawkeyes swam to a sixth place finish in the 800-free relay with the fourth-fastest time in program history to close out the evening. Smith, senior David Ernstsson, freshman Matt Kamin, and junior Kyle Gannon touched in with a time of 6:27.83.
Day two of the Big Ten Championships begins Thursday at 10 a.m. (CT).