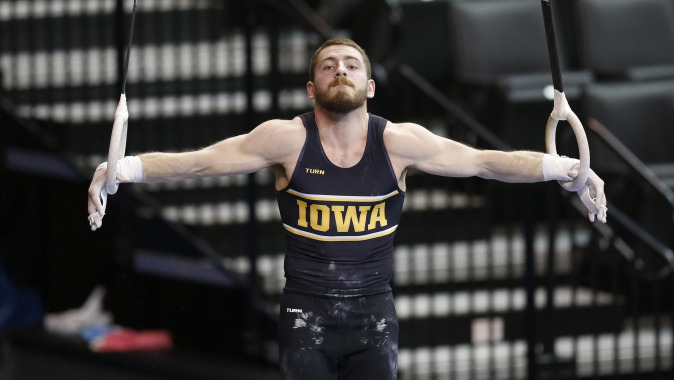 March 4, 2016
IOWA CITY, Iowa — University of Iowa senior gymnast Jack Boyle was named a finalist for the 2016 Nissen-Emery Award. The award is given annually to the year's most outstanding collegiate gymnast, both in the gym and in the classroom.
"Since I have been here nobody has been named a finalist," Boyle said. "I look at it as a reward for all the hard work I have done in the last four years."
Boyle, a Naperville, Illinois, native is a mechanical engineering major and two-time Academic All-Big Ten honoree. He is tied for first in the country on high bar with a three-score average of 15.233 and is 14th nationally in the all-around (85.667).
Boyle leads the team on high bar and rings with high scores of 15.300 and 15.250, respectively. He has won four event titles and an all-around title so far this season.
The Hawkeyes continue their season in Columbus, Ohio, Saturday at the Arnold Challenge. The event begins at 1:30 p.m. (CT).