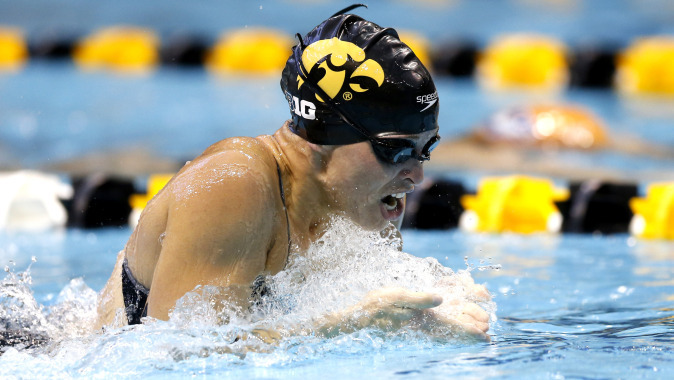 March 19, 2016
ATLANTA — The University of Iowa women's swimming and diving team closed out competition at the 2016 NCAA Championships on Saturday morning at the McAuley Aquatic Center.
Junior Emma Sougstad, an honorable mention All-American in the 100 breast, swam to a 31st place finish in the 200 breast with a time of 2:11.25. It was the Forest City, Iowa, native's third and final event of the championship.
In the diving well, juniors Calli Head and Lydia Lehnert finished 31st and 36th place, respectively, off the platform. Head dove to a score of 214.95 in her second NCAA appearance, while Lehnert finished with a 206.95 in her NCAA debut.
The Hawkeyes finished with nine points in the team standings. The final placing will be determined after tonight's finals.