By RICK BROWN
hawkeyesports.com
IOWA CITY, Iowa — Toni Foster's Iowa basketball career nearly ended after one season.
 
"That's a fact," she said. "I was homesick. I had come from a different environment."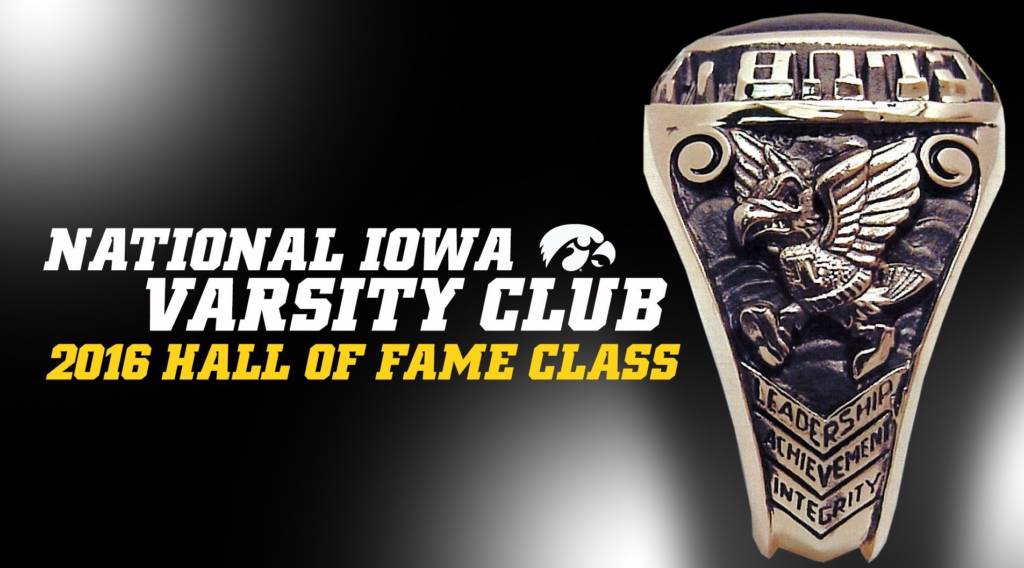 But instead of heading back to her home in Chicago, Foster stuck it out in Iowa City and left behind an impressive legacy.
 
A legacy that has earned her a spot in the National Iowa Varsity Club Hall of Fame. Foster and the other six 2016 honorees will be inducted Sept. 2.
 
"I was a little surprised," Foster, now a Chicago police officer, said of her honor. "I'm kind of a mellow person, and I keep things inside. But when I found out, I was excited."
 
University of Iowa head coach C. Vivian Stringer out-recruited Ohio State for Foster, an all-stater at Marshall High School in Chicago. She was also second in her class academically and was selected Ms. Illinois Basketball as a senior.
 
Foster, who picked up the sport in the fifth grade, said she selected Iowa "because of coach Stringer, the players, and the cohesiveness of the team."
 
The lure of the Windy City weighed on Foster's mind as a freshman. In the end, that became part of the growing process. A 6-foot-1 forward, her career took off as a sophomore. She was a first-team All-Big Ten selection for three straight seasons. She was named Big Ten Player of the Year in 1993 as a senior, when she earned Kodak All-America honors and was a Champion Player of the Year finalist.
 
Foster led Iowa in scoring and rebounding her final three seasons in uniform, and had 27 career double-doubles. She averaged 15.7 points, 8.2 rebounds, and 1.3 blocked shots as a Hawkeye senior.
 
For her career, Foster ranks third in rebounds (887), fifth in blocked shots (145), and seventh in scoring (1,606).
 
"It was not easy," Foster said. "But it was fun. My career taught me a lot about perseverance. When things are going to be tough, you have to survive. It did a lot for me. I had fun and loved hanging around my teammates. We had the best time."
 
"My career taught me a lot about perseverance. When things are going to be tough, you have to survive. It did a lot for me. I had fun and loved hanging around my teammates. We had the best time." — Toni Foster
Iowa had incredible success during Foster's four seasons wearing No. 54. The Hawkeyes were 96-23 overall and 60-12 in Big Ten play. Iowa won a share of the Big Ten title in Foster's freshman season (15-3), won the outright title in her junior season (16-2) and shared the title in her senior season (16-2). 
 
"We had been winning it outright," Foster said of her final season. "We kind of hit a wall."
 
The Hawkeyes were 15-0 in league play when they lost back-to-back road games at top 10 foes Penn State and Ohio State. Iowa earned a share of the title with a victory over Minnesota at Carver-Hawkeye Arena to close the regular season.
 
The Hawkeyes finished the season ranked in the top 10 nationally in Foster's freshman, junior, and senior seasons.
 
Deep NCAA Tournament runs avoided Foster's teams until her final year. Iowa lost its first game to Vanderbilt in 1990 in Iowa City, fell in the second round to Washington in Seattle, Washington, in 1991, and lost its first game to Missouri State in Iowa City in 1992.
 
But all that disappointment was washed away with the program's first and only Final Four run in 1993. After opening with an 82-56 victory over Old Dominion in Norfolk, Virginia, the Hawkeyes returned to Iowa City and bounced No. 7 Auburn, 63-50, and No. 2 Tennessee, 72-56, to win the Mideast Regional title.
 
Iowa's season ended in the national semifinals with a 73-72 overtime loss to No. 4 Ohio State in Atlanta. The Buckeyes tied the game with 10 seconds remaining in regulation, and edged Stringer's team in the extra session. There were 13 lead changes in the game. During the span of Foster's career, Iowa had an 18-13 record against rated opponents.
 
Making the Final Four is at the top of Foster's list when it comes to her college basketball memories.
 
"Being able to get my degree was great," Foster said. "But just playing with the young ladies I played with, they made everything easy for me. They made it easy for me to play at the level I played at. Getting to the Final Four was definitely (the highlight). We didn't win it, but we should have."
 
The WNBA didn't exist when Foster finished her athletic and academic career at Iowa. So she played overseas for three seasons in Italy, France, Greece, and Switzerland.  The Phoenix Mercury selected her in the first round of the inaugural WNBA Draft in 1997.
Foster started 28 games in 1997, averaging 8.8 points and 4.9 rebounds for the Mercury. She also played for that franchise in 1998, then she went to the Seattle Storm in the expansion draft before the 1999 season. That was her last season of professional basketball.
 
"The first two years were fine but there was a lot of politics," Foster said. "To the point where it just wasn't fun anymore. You want to do something you enjoy. It puts a lot of wear and tear on your body. I was mentally tired from all the craziness."
 
She misses the competitive nature of basketball and being on a team. She doesn't miss the travel.
 
"I miss playing, miss having teammates," Foster said. "I don't miss the flying. Everyone knows I hated the flying. But I miss everything else."
 
Foster returned to Chicago after her basketball career ended, and headed into a career in education. She was a fifth-grade teacher for six years. Then she changed direction again. Toni became a Chicago police officer on Dec. 18, 2006. She's remained in that positon ever since, though she has a new goal in mind.
 
"Hopefully, I'll be a detective some day," Foster said.
 
And she is back in her home town of Chicago, the city that almost pulled her away one year into college.
About the Author
Rick Brown is a native of Fort Dodge, Iowa, and a University of Iowa graduate. He covered Iowa athletics for the past four decades for the Des Moines Register prior to his retirement in December.