Hawkeye Fan Shop — A Black & Gold Store | 2017 Football Season Tickets | Kinnick Edge | Fight For Iowa
 
IOWA CITY, Iowa — Just nine months have passed since the launch of the Kinnick Edge Campaign, the fundraising effort to renovate Kinnick Stadium's north end zone, and donors to the University of Iowa Department of Intercollegiate Athletics have already committed over $14 million. With these gifts, the campaign is more than halfway to its $25 million fundraising goal.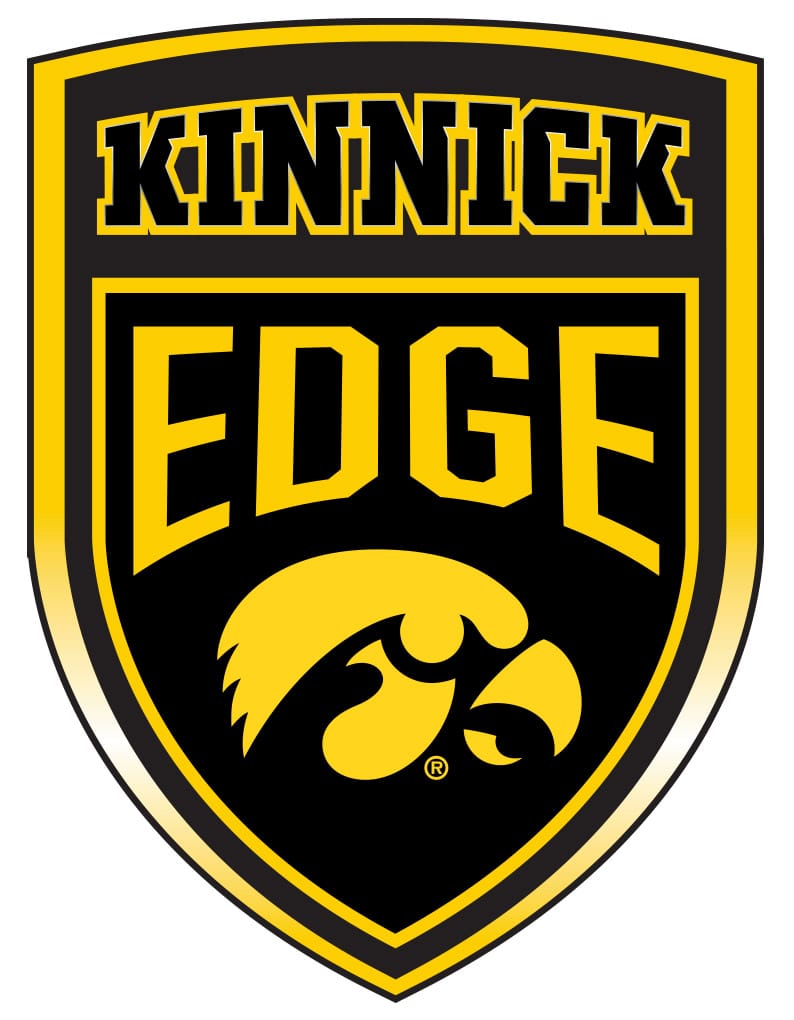 "When we started the Kinnick Edge Campaign earlier this year, our primary goal was to enhance the fan experience at Kinnick Stadium," said Gary Barta, UI Henry B. and Patricia B. Tippie Director of Athletics Chair. "I'm grateful to our loyal fans who have supported this campaign to date. These enhancements will keep Kinnick Stadium in the upper echelons of college football stadiums."
 
The $89 million north end zone renovation is completely funded by the UI Department of Intercollegiate Athletics through private support, bonding, and athletics revenue. Because Hawkeye athletics is 100 percent self-supporting and receives no state funding, contributions from alumni and friends make projects like Kinnick Edge possible.
 
Ted and Deb Pacha, of Iowa City, Iowa, provided a leadership gift for the campaign. A number of donors have also provided significant gifts, including:
Doug and Joanie Clausen, Holstein, Iowa
Dan and Leah Gordon, Chicago, Illinois
Kyle and Sharon Krause, Booneville, Iowa
The Larry L. Luing Family Foundation, Paramus, New Jersey
MidAmerican Energy, Des Moines, Iowa
William and Renee Moon, Bettendorf, Iowa
Dennis and Peg Stessman, Omaha, Nebraska
Last revitalized in 1983, Kinnick Stadium's north end zone will be enhanced with 1,600 premium seats, the Ted Pacha Family Club Room, an open-air concourse, and a videoboard, as well as new concessions and restrooms. Underground infrastructure work has already begun, and after Iowa's season finale against Purdue on November 18, 2017, the razing of the north end zone will begin. Construction work on the project is expected to be completed before the start of the 2019 season.
 
Kirk Ferentz, who is in his 19th season as UI head football coach, has amassed an 85-38 record at Kinnick Stadium. He says that campaigns such as Kinnick Edge are essential to Hawkeye football's continued success.
 
"University of Iowa football is built on tradition, and the cornerstone of that tradition is Kinnick Stadium," said Ferentz. "Every Hawkeye player, coach, and fan knows it's a unique place. To me, Kinnick Edge is the next step in maintaining our first-class program."
 
To find out more about the Kinnick Edge campaign, visit kinnickedge.org. To support the campaign, visit givetoiowa.org/kinnickedge.