Hawkeye Fan Shop — A Black & Gold Store | 24 Hawkeyes to Watch 2017-18 | Hawk Talk Monthly — February
IOWA CITY, Iowa — December is supposed to be a magical time. There are holidays to celebrate and with the New Year approaching, a new gymnastics season begins. In December, 2017, however, former University of Iowa gymnast Morgan Fairman had an unexpected grand mal seizure, an occurrence that would change her life forever.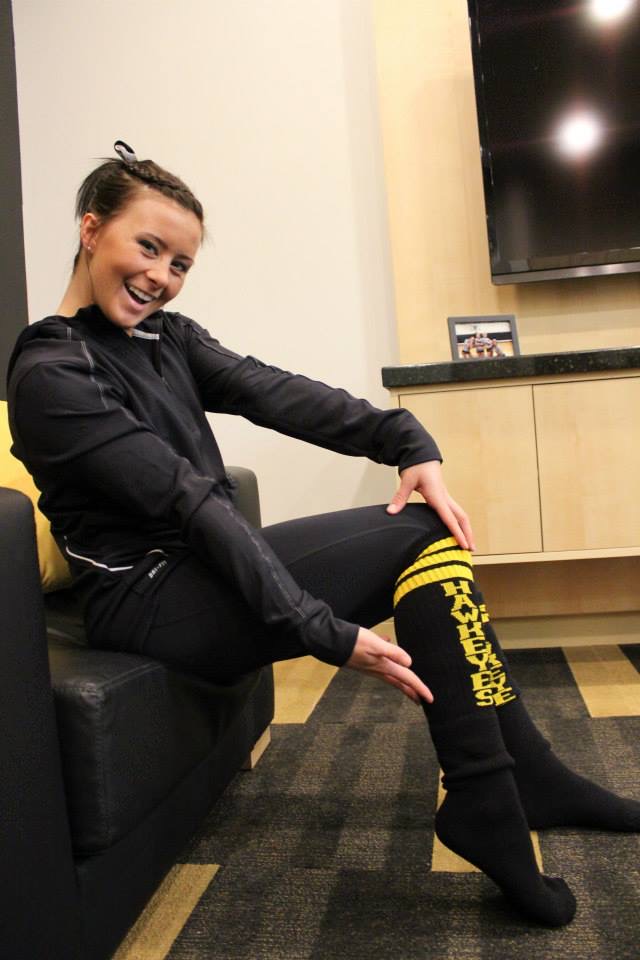 The seizure was the beginning of a whirlwind of events for Fairman, who lost her niece to cancer about a month earlier. A CT scan showed both a tumor and an abnormal area on Fairman's brain. With the severity of the diagnosis, doctors recommended immediate action.
 
Shortly after Fairman was diagnosed, she underwent surgery to remove as much of the tumor as possible. Although they were able to remove most of the tumor in January, the abnormality remained and Morgan began her journey to becoming cancer free.
 
Currently, Fairman, who is 23, has two sets of plans to focus on: her wedding to fiancé and former Hawkeye wrestler Mark Ballweg, and her future treatments and recovery. She's not giving up; and in the process, she's inspiring others.
 
"Morgan has always been a fighter," said UI head coach Larissa Libby, who coached Fairman during her time in black and gold. "She has never given up on anything a day in her life. I don't expect this will be any different. Is she an inspiration to us, of course, but more importantly, the provider of perspective.
 
"Sometimes, you get so caught up in work, drama, and life's little things, that you forget about the big picture, all of the amazing people you are surrounded by, the tons of opportunities that you are afforded and you think things are tough. When in reality things just aren't that bad.  Morgan helps bring that perspective back to our team."
 
Currently , Fairman is undergoing treatment in Iowa City. The fight ahead may be difficult, but she certainly won't be alone. Her family, friends, and Hawkeye teammates have her back.
 
"Several of Morgan's teammates were in town last weekend and will return this Friday to support her and the fundraiser set up at Coach's Corner in Iowa City." said Libby. "Teammates don't always stay in touch after college, but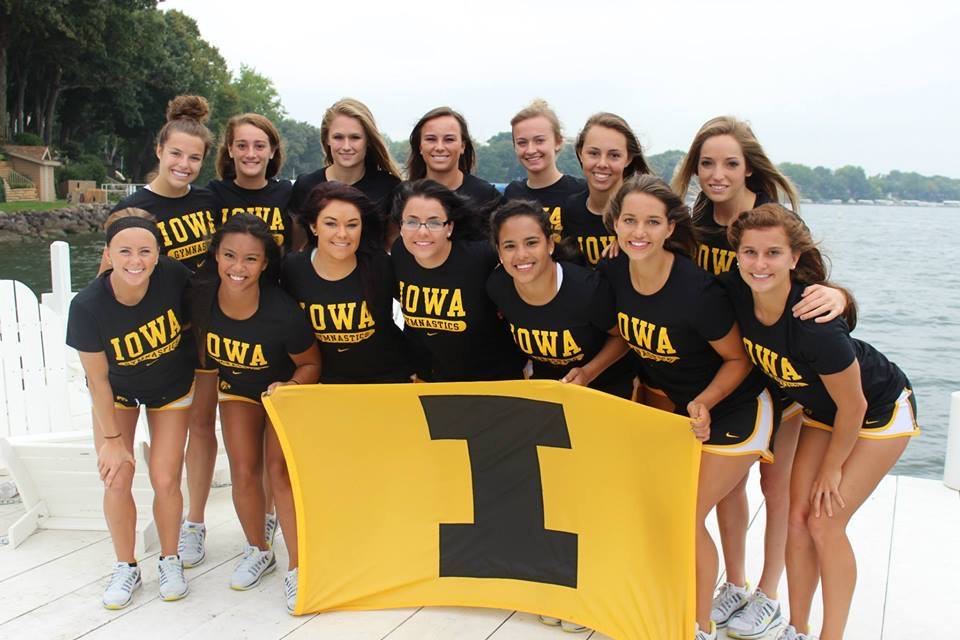 with the Hawkeyes, when you need them, they are there. It's heartwarming that they remain  connected by what they did here.
 
"Being Hawkeyes, it's how we are connected to her still, and we always will be. I think that the saying 'Once a Hawkeye, always a Hawkeye' is so important, and genuine. There's a loyalty in that statement that is not understood unless you've been here. I think it's a huge testament to who she is, but also to the culture we create around here.
 
"Her family extends far beyond just her immediate family; it extends across the multitude of people who call themselves Hawkeyes, and it always will."
 
FRIDAY'S FUNDRAISER
Coach's Corner in Iowa City is holding a fundraiser for Morgan Fairman from Friday, Feb. 16, at 11 a.m. to Saturday, Feb. 17, at 2 a.m. The event will include a silent auction, #MorgansFightClub gear (bracelets, shirts, sweatshirts), and signed sports gear. Coach's Corner will donate a portion of all sales that day to Morgan's cause. Click here for more information on the event.
 
OTHER WAYS TO GIVE
Read more about Morgan Fairman's story and see additional ways to donate at her youcaring.com page.