Hawkeye Fan Shop — A Black & Gold Store | 24 Hawkeyes to Watch 2017-18 | Hawk Talk Monthly — March 2018 | Photo Gallery
Editor's Note: The following first appeared in the University of Iowa's Hawk Talk Daily, an e-newsletter that offers a daily look at the Iowa Hawkeyes, delivered free each morning to thousands of fans of the Hawkeyes worldwide. To receive daily news from the Iowa Hawkeyes, sign up HERE.
By MADISON PETERSEN
hawkeyesports.com
LOS ANGELES — When the University of Iowa women's basketball team began its 2017-18 season the goal was to get back to the NCAA Tournament. Now, the Hawkeyes are ready to make some noise on the national stage.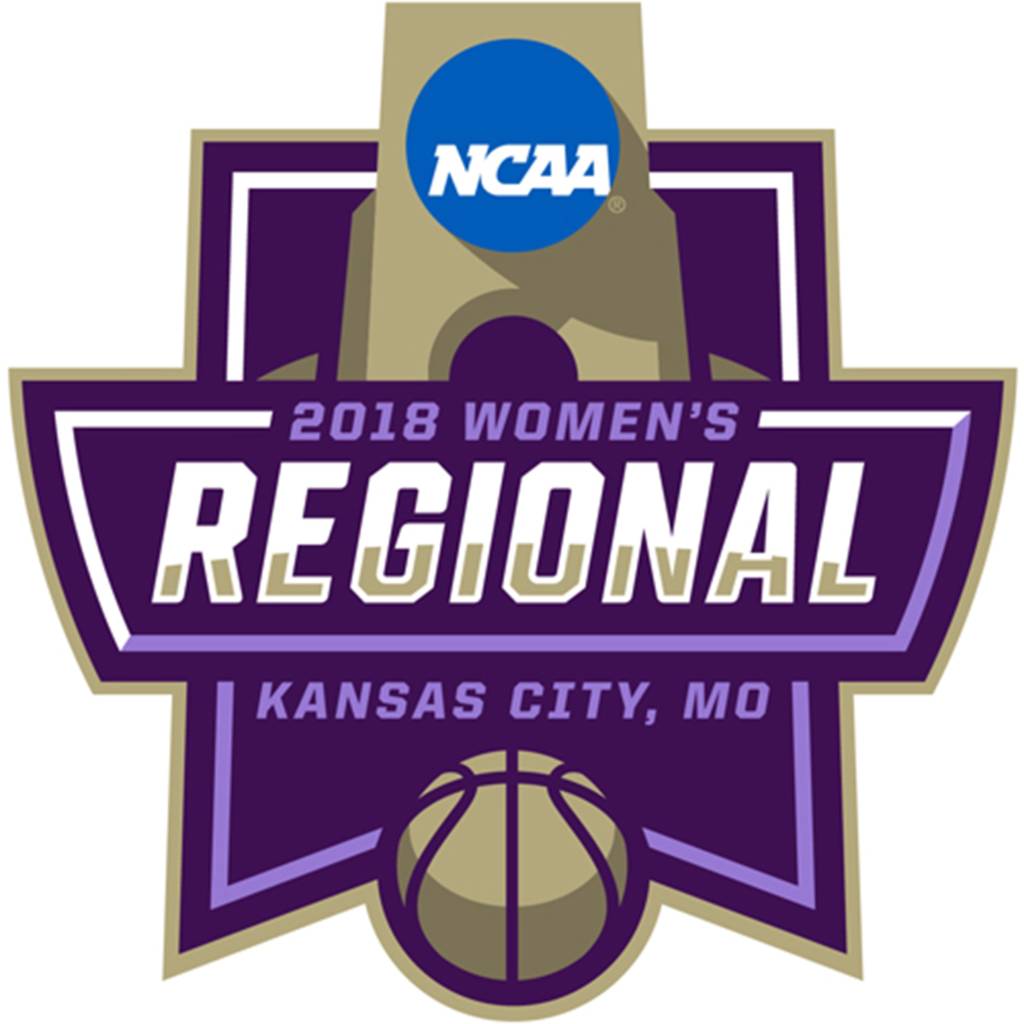 "We were all motivated to make the tournament and excited to find out we made it," said sophomore Kathleen Doyle. "Now that we're here, we are humbled by the opportunity, but we're also hungry to do some damage in this tournament."
 
Iowa will take the national stage for the first time in two years this afternoon, facing 11th-seeded Creighton at 5 p.m. (CT) inside Pauley Pavilion. It is an opportunity the team is more than ready for.
 
"We're excited to be back here after competing in eight consecutive NCAA Tournaments and then missing the past two," said Iowa head coach Lisa Bluder. "It has been uncomfortable for us the past two years to not be in the dance. We're glad to be back, but we know the competition is going to be difficult to go up against."
 
While it is Iowa's 25th NCAA Tournament appearance all-time, it is a first for nine of team's 11 players. Only senior Chase Coley and redshirt junior Carly Mohns have experienced the national tournament before.
 
"We had Chase and Carly express to the team the other day before practice what it means to be in the NCAA Tournament," said Bluder.  "We want our team to embrace the opportunity and be excited to be here, but we also want to try to make it as normal of a game as possible. You don't want to be playing on eggshells, you want to be playing your best basketball confidently and loosely and not overthinking things too much."
 
Iowa arrived in Los Angeles on Thursday afternoon. After settling into the hotel, the Hawkeyes made the short trip to Santa Monica Pier — an experience the team won't soon forget.
 
"We got to go on a few rides and looked at some of the shops," said Coley. "Then, they took us and treated us to a delicious dinner, which we were all excited about. I had a lot of fun yesterday spending time with my teammates and being in a cool place like this. We're thankful for the opportunities besides basketball that we get to enjoy with each other on this trip."
 
Now, the Hawkeyes have switched their focus to the court. It has been two weeks since their last game in Indianapolis at the Big Ten Tournament, and the team is eager to return to the court.
 
"We are all ready to play," said junior Hannah Stewart. "We are at the hotel, watching all the games, and it's exciting. March Madness is incredible. Anything can happen at any time. We are ready to get on the court and get our shot.
 
"We want to win; we aren't content with just being here. We are focused on Creighton and we know we have to take this one game at a time."
 
Saturday's game will be televised on ESPN2 to fans in Iowa and Nebraska beginning at 5 p.m.  All other states will have whip-around coverage.  Tiffany Greene and Chiney Ogwumike will be on the call.