Hawkeye Fan Shop — A Black & Gold Store | Hawk Talk Monthly — May 2018 | I-Club Events Page | 24 Hawkeyes to Watch 2017-18 | Friday Results | Photo Gallery

Editor's Note: The following first appeared in the University of Iowa's Hawk Talk Daily, an e-newsletter that offers a daily look at the Iowa Hawkeyes, delivered free each morning to thousands of fans of the Hawkeyes worldwide. To receive daily news from the Iowa Hawkeyes, sign up HERE.
By DARREN MILLER
hawkeyesports.com
EUGENE, Ore. — Reno Tuufuli sat ninth at the NCAA Championships with one heave of the discus left in his junior season at the University of Iowa.
 
"He said, 'If I stay in ninth, I don't walk away with any (All-American) hardware (awarded to the top eight placewinners)," Iowa throws coach Eric Werskey said.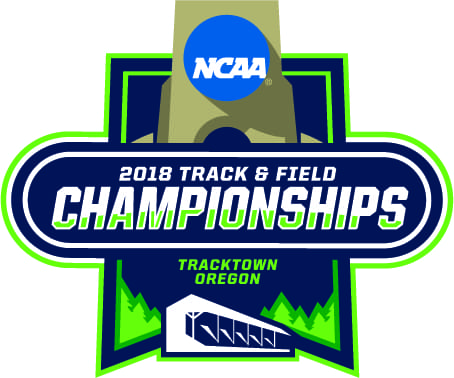 So, Tuufuli literally took matters into his own hands. The native of Las Vegas gripped a discus that had been on the receiving end of more than 45 minutes of steady Oregon rainfall and threw it 189 feet. The mark thrust him from ninth to fifth on the leaderboard and Tuufuli earned his second consecutive first-team All-America accolade in the event.
 
"That is the best part of my day, having my best throw be my last throw," said Tuufuli, who threw 196-feet, 2-inches last year on a much drier Hayward Field. "I lined my final throw up pretty well; I took a deep breath and made sure all the energy I was putting into the throw was going into the right aspects."
 
Tuufuli opened with a toss of 178-3 and followed that with a mark of 183-2. He fouled on his final throw of the second flight and again on the first attempt of finals.
 
"It all started with my fourth throw, which I smacked, and I think I threw over the 60 (meter) line, but I fouled it," Tuufuli said. "I tried to do it again on my fifth throw (181-4), I just got a little too excited."
 
Tuufuli was the final competitor for the Hawkeye men's track and field team for the 2018 season. In the process, he added four team points to the five that teammate Mar'yea Harris received moments earlier with a fourth-place effort in the 400 meter dash. Iowa finished tied for 31st in the final standings.
 
"It shows he is a competitor," Werskey said of Tuufuli's final throw. "Reno is a team guy and he knows what is on the line."
 
Tuufuli has such high expectations, that a second straight fifth-place finish in the discus didn't sit particularly well.  
 
"It means I didn't have as good of a meet this year as I did last year," Tuufuli said. "If I threw what I did last year, I would have been second."
 
Luke Vaughn, a senior from Memphis, won the discus with a mark of 198-2. Five of the top eight finishers are from the Big Ten Conference.
 
The result in the discus comes two days after Tuufuli placed 23rd in the shot put.
 
"I had to come to the discus with higher expectations," he said.
 
Five of the eight first-team discus All-Americans return next season when the NCAA Championship are held at Mike A. Myers Track in Austin, Texas. That is the venue where Tuufuli threw a career-best 203-7 in 2017.
 
"I think it will be fruitful senior season for him," Werskey said. "He has a good mojo (in Austin). He has to clean up a few things technically, stay healthy, and have his mind on the prize of being a national champion."  
 
Tuufuli's mind is already there.
 
"The goal is to win everything and be able to say I put my best effort into every competition," he said. "I am trying to mature as a thrower, an athlete, and a person."
 
The NCAA Championships conclude Saturday with two Hawkeyes trying to capture their second first-team All-America awards of the competition. Senior Jahisha Thomas will compete in the triple jump at 5:40 p.m. (CT) and sophomore Laulauga Tausaga is the second flight of the discus that will begin at approximately 6:30 p.m. (CT). On Thursday, Thomas was third in the long jump and Tausaga was fourth in the shot put.