Hawkeye Fan Shop — A Black & Gold Store | VIDEO — ANF Aaron Kampman | Iowa Farm Bureau Federation | ANF Web Site | ANF 2017 — Chad Greenway | Kinnick Edge | Fight For Iowa
By DARREN MILLER
hawkeyesports.com
 
IOWA CITY, Iowa — Aaron Kampman recently made two trips to Wisconsin where the beloved former Green Bay Packer participated in alumni events. On both occasions, he observed fans wearing America Needs Farmers (ANF) clothing.
 
"The ANF brand has definitely grown," said Kampman, who played linebacker and defensive end for the University of Iowa from 1998-2001. "It connects because of what we value in this state. We value hard work, team work, getting better, and getting things done."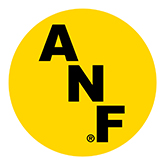 Iowa football takes on No. 16/18 Wisconsin on Sept. 22 in the annual America Needs Farmers Game presented by Iowa Farm Bureau; Kampman is the seventh ANF Wall of Honoree.
 
"This week is special because of the shared values we celebrate with farming, which is the DNA of Hawkeye athletics and our fans," said Charlie Taylor, associate athletics director, strategic communications and marketing at the University of Iowa. "Those shared values are hard work, tough, smart, and physical play. What it takes to be a farmer is celebrated this week in Iowa City and across our state."
 
Kampman grew up in Kesley, Iowa, a town of 80 that was appropriately named after a local farmer. As a multi-sport standout at Aplington-Parkersburg High School, Kampman helped the Falcons to three straight playoff appearances, finishing as Class 2A runner-up in 1996.
 
Highly recruited in high school, Kampman eventually selected the Hawkeyes over Nebraska. He played one season for head coach Hayden Fry and his final three for Kirk Ferentz. The Hawkeyes had seasons of 3-8, 1-10, and 3-9 from 1998-2000. In 2001, Kampman was a starter in the Alamo Bowl where Iowa defeated Texas Tech, 19-16, to cap a seven-win season.
 
A reason for success in 2001 came after Ferentz convinced Kampman, already a successful middle linebacker, to switch to defensive end. Ferentz was uneasy prior to the conversation.
 
"I thought that might not go so well," Ferentz said. "But Aaron was receptive to it and that is a good illustration to the type of guy Aaron is; he is a team guy all the way. He trusted us and he didn't really know us at that point. It worked out well for everybody."
 
While at Iowa, Kampman was named first-team All-Big Ten, first-team Academic All-America, and permanent team captain. He ranks 13th in school history with 342 tackles and received the Forest Evashevski Scholastic Achievement, Coaches Appreciation, and Hustle awards. Kampman was selected in the fifth round of the NFL Draft by Packers, where he played eight seasons. His final two seasons were with the Jacksonville Jaguars.
 
As a professional, Kampman compiled 483 tackles and 58 sacks. In 2006, he had a career-best 89 tackles with 15 ½ sacks.
 
Now, Kampman joins elite ANF company. Other Wall of Honorees are Chad Greenway (2017), Dallas Clark (2016), Robert Gallery (2015), Bruce Nelson (2104), Jared DeVries (2013), and Casey Wiegmann (2012).
 
Kampman didn't learn the values of farming by himself. Instead, he saw them lived daily by his parents and grandparents. His 91-year-old grandfather, Claas Kampman, will join Aaron in Saturday's ANF celebration.
 
"Grandpa is a true farmer, he spent his entire life on 200 acres on a farm in Butler County," Kampman said. "He raised pigs, cattle, chickens, and he row-cropped corn and soybeans, made hay, and had horses. He took meticulous care of his farmstead; he took pride in that."
 
The young Kampman recalls working on grandpa's farm, feeding cattle and pigs, walking beans, baling hay, and fixing machinery. After a particular day of hay baling, Kampman recalls relaxing under a shade tree while his grandmother served baloney sandwiches, cream cookies, and lemonade.  
 
"The hay was literally in the barn and we all sat there together. There was something special about that," Kampman said. "As a young person, I saw that hard work is necessary and if you don't do the work, it doesn't get done."
 
After his professional playing career, Kampman, his wife, Linde, and their children could have relocated anywhere in the country. They chose Iowa.
 
"We believe it is important, like my grandfather passed values to his children," Kampman said. "We're trying to do that with our kids and that's one of the reasons we're back in this state. That is what makes the farming community strong and in turn, makes our country strong.
 
"That is why ANF is such a great way to represent the Midwest way of life; we work hard, together, and we try to get better every day."
 
About the Iowa Farm Bureau Federation
The Iowa Farm Bureau Federation is the largest statewide, grassroots farm organization in Iowa, celebrating 100 years of creating a vibrant future for agriculture, farm families and their communities. For more information, click HERE.