24 Hawkeyes to Watch 2018-19 | Hawkeye Fan Shop — A Black & Gold Store | Notre Dame Invitational Information | Women's Cross Country Home Page
By DARREN MILLER
hawkeyesports.com
IOWA CITY, Iowa — The University of Iowa women's cross country team was in search of roster depth, so head coach Randy Hasenbank added 11 first-year runners in 2018.
 
Three of them — Anna Hostetler, Grace McCabe, and Jessica McKee — enjoyed success at the highest level in high school…at a variety of distances.  
 
Hostetler, who won the Iowa Class 2A state cross country title as a junior, was runner-up to her younger sister last fall. The Parnell, Iowa, native helped Mid-Prairie to the state championship. McKee navigated a similar trail. She finished third overall and was the No. 2 runner for Johnston (Iowa), which won the Class 4A state title. McCabe, who is from Clarendon Hills, Illinois, finished 23rd overall and Hinsdale Central placed 10th in Class 3A, the largest class in the state.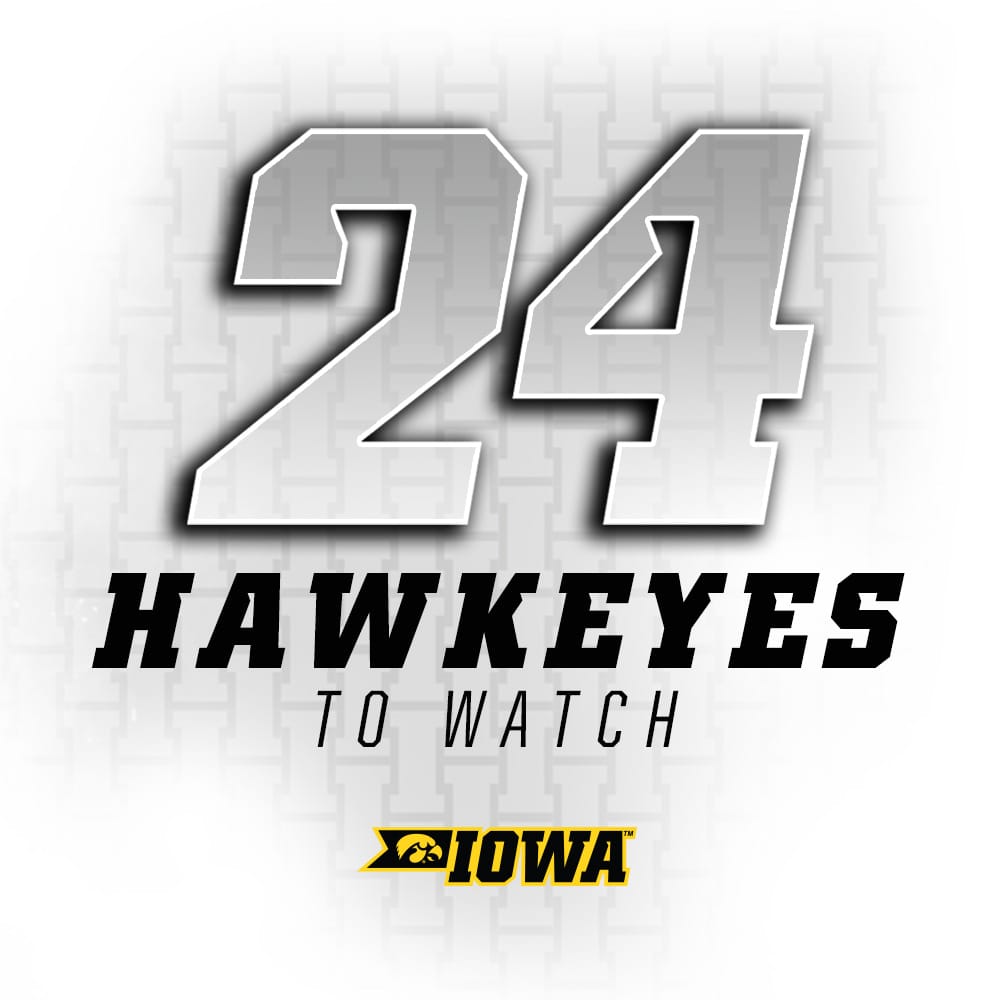 Not only is the rookie trio contending for spots on Iowa's postseason cross country roster, but their range from 800 to 5,000 meters will bolster Iowa's indoor and outdoor track teams.
 
"We put an awful lot of work as a staff into emphasizing improving that piece of our roster," Hasenbank said. "We want to get back to where we are contributing at a high level in cross country, indoor, and outdoor. We tried to put together a dynamic class."
 
Hostetler, who intends on majoring in English, won eight Iowa state high school championships in track and field, one Drake Relays title, and one state cross country championship. Parnell is less than a 40-minute drive to the University of Iowa campus.
 
"It is exciting being close to home, having meets so close, and being able to have my family and friends come support me," Hostetler said.
 
"Anna Hostetler has a great resume and is a fantastic runner," Hasenbank said. "We are looking forward to what she brings to the squad. She is very tough and is willing to train and do whatever it takes to be a champion."
 
Hostetler showed her range at the state track meet in May, winning the 800-meter run, the 1,500, and the distance medley relay (800 anchor leg), and placing third in the 3,000. 
 
As a true freshman, she enters an unknown as a Division I collegiate competitor.
"It is hard to know what to expect and where I will be, but contributing to the team and doing well as a team and placing well at meets is a big goal," Hostetler said. "I'm excited to help that way."
 
McCabe, an open major, downshifted distances at her final state track meet and competed solely in relays. She ran a leg on Hinsdale Central's 4×400 relay team and came back the next day as the Red Devils won the 4×800 relay.
 
"It is exciting to be in the Big Ten because we watch it on TV and it seems very professional," McCabe said. "I'm excited to be here and the rest of the girls are nice and talented."
 
"Grace is a wonderful young lady and has range that is unusual," Hasenbank said. "She has run 57 (seconds) in the 400 all way up to 10:45 in the 3,200. It is fun to have someone with that dynamic on the roster. It also reminds athletes that you cannot have just one secret in your toolkit. To be able to endure over the long haul and be strong as an endurance athlete and never ignoring the speed, especially in the Big Ten, that factor plays huge — you have to be able to shift gears and run with pretty talented people. She has a broad skillset."
 
Hostetler was coached in high school by her father, Mark. McCabe can take that one step further: her junior high coach was her mother, Sarah, and her high school coach was her father, Mark.
 
"It's nice to be able to call someone coach and not mom or dad," McCabe said. "They were good coaches, I was lucky to live that (running) lifestyle, too."
 
At this stage of their careers, McKee appears to be the most distance-oriented of the three. She provided senior leadership a year ago as Johnston rolled to a 44-point victory at the state cross country championships in Iowa's largest class. Then, on the track, she placed third in the 3,000, fifth in the 1,500, and was a member of the sixth-place 4×800 team.
 
"The longer the distance, the better," McKee said. "I will like having the 6K this year in (college) cross country. I want to try the 5K and 10K in track."
 
There is something else Hasenbank likes about McKee.
 
"She has been consistent throughout her career," he said.
 
After the first two meets of their collegiate careers, the Hawkeye newcomers have raced at 4,000 meters (Hawkeye Invitational on Aug. 31) and 6,000 meters (Woody Greeno Invitational on Sept. 15). Hostetler was 14th at the Hawkeye Invitational and 21st at Woody Greeno and she was the third Iowa runner across the line behind seniors Andrea Shine and transfer Megan Schott. McCabe was 15th and 56th overall in the two races, while McKee finished 29th and 50th.
 
"You have to make sure you're patient, it's exciting to think about the potential," Hasenbank said. "There is a lot of room for opportunity and growth; what I like for the young gals, they get an opportunity to experience sport at a high level versus waiting one, two, or three years to develop. There is opportunity right now in the program where they can get their feet wet and get a feel for what it's like to run and compete at the next level."
 
Iowa returns to action Sept. 28 at the Joe Piane Invitational hosted by Notre Dame in South Bend, Indiana. Racing begins at noon (CT).