Hawk Talk Monthly — November | Hawkeye Fan Shop — A Black & Gold Store | Hawk Talk Daily links | 24 Hawkeyes to Watch | Fight For Iowa
By JAMES ALLAN
hawkeyesports.com
IOWA CITY, Iowa — The 6 a.m. University of Iowa women's swimming and diving practices are a walk in the park for sophomore Sarah Schemmel.
 
They're easy because two years ago, when the freestyler was growing up in Durant, Iowa, her days started much earlier.  Schemmel drove 28 miles (one way) to the Quad Cities for club practices for much of the year.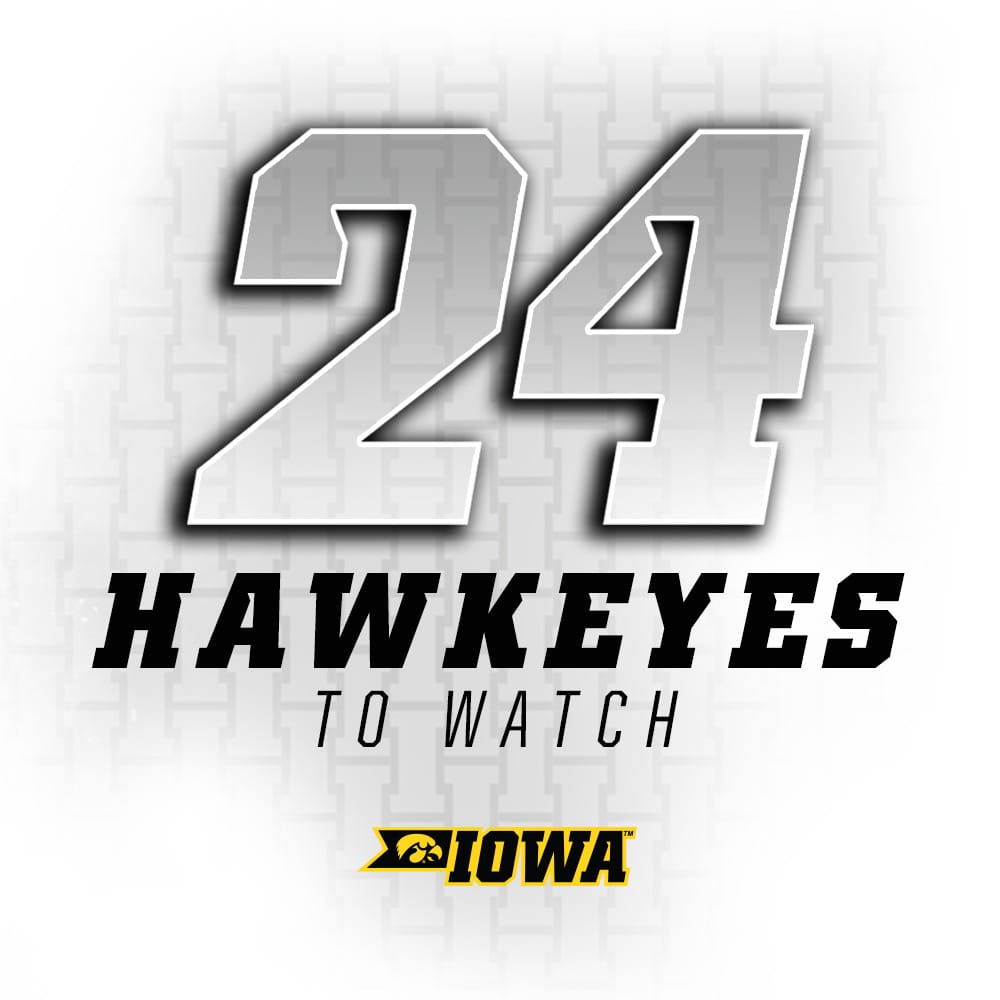 During her high school season, Durant had a sharing agreement for swimming with Muscatine High School. That meant another lengthy commute.
 
"I spent a lot of time on the road," said Schemmel. "It was 25 minutes each way. I always enjoyed the drive. It was time for me to decompress from practice or get in the right mindset for practice.
 
"It took a little extra commitment with the weather and early mornings. It was hard sometimes, but it was worth it in the end."
 
When Schemmel traveled to Bettendorf for club practices, she would get up around 4:15 a.m.  If she was lucky, her parents would drive, so she could a few more sleep in the car.
 
During the high school swimming season, she would rise at 5:15 a.m. to get to Muscatine for practices that began at 6. That's the same time her morning workouts with the Hawkeyes begin, but it isn't as daunting.
 
"I don't have to get up until 5:30 and it's a 10 minute walk," said Schemmel of her Hawkeye routine. "It's easy for me."
 
It seems swimming has always come easy for Schemmel.
 
"I started when I was 7-years-old," said Schemmel. "I was doing lessons and my instructor was like, 'You would be good on the swim team. Why don't you try it?' I did and the rest is history."
 
Schemmel dabbled in soccer and track and field until eighth grade.  Once she got to high school, her concentration was on year-round swimming.
 
As a freestyler, Schemmel was a Junior National qualifier and a four-time Regional Swimmer of the Year.  She was a three-time state champion, winning the 50 and 100 free as a junior and repeating in the 50 free as a senior, where she placed in the top four in four different events.
 
Schemmel had a tie to the University of Iowa with her mother, but it wasn't a given she would become a Hawkeye.
 
"When I was younger, the goal was to attend the University of Iowa because my mom went there," said Schemmel. "Then I started exploring other options until I realized Iowa was the place for me.
 
"It was the team culture and atmosphere. When I visited, I felt I was part of the team and family. I loved it."
 
After being a state champion prep swimmer, Schemmel's first season as a Hawkeye was a learning experience. She posted an NCAA "B" qualifying time in the 100 fly and she swam collegiate bests in the 50 free, 100 free, and 100 fly at the Big Ten Championships.
 
"(Last season) taught me how to be mentally tough and prepare," said Schemmel. "It's a competitive conference and I have to be in the right mindset to perform well."
 
Iowa head coach Marc Long sees Schemmel as a developing talent. He calls her a student-athlete with a great work ethic and attitude.
 
"Even though she came in decorated, it's getting to that next level," said Long. "She is adapting well in her second season. She has changed a lot of things, not only in training, but in how she competes. She's gaining a lot of confidence and has a bright future."
 
Schemmel's goals as a sophomore are modest. She is focusing on training hard, trusting her coaches, and performing when the lights come on in February.
 
"I would like to final at the Big Ten Championships in an event or two and get some personal-best times," said Schemmel. "It would also be cool to set a record on a relay."
 
Long has seen Schemmel begin that next step.  She's starting to believe.
 
It happened during the second competition of the 2018-19 season when Schemmel was in the same pool as Olympians and NCAA champions at the SMU Classic in Dallas. 
 
"It's an exposure thing to realize you're in the same pool and you can compete with them (the Olympians and NCAA champion)," said Long. "She can.  The next step is getting more belief that you can compete at this level."
 
If that belief follows as quickly as Schemmel's adjustment to collegiate morning workouts, it will be another walk in the park.
Iowa returns to action Thursday, opening the three-day Hawkeye Invitational at the Campus Recreation and Wellness Center.  Action begins with 10 a.m. (CT) preliminaries, diving at 1 p.m., and finals at 6 p.m. each day.