24 Hawkeyes to Watch 2018-19 | Hawk Talk Daily | Hawk Talk Monthly — November | Hawkeye Fan Shop — A Black & Gold Store – https://hawkeyefanshop.com/?utm_source=HawkeyeSports&utm_medium=HawkeyeSports&utm_campaign=HawkeyeSports
IOWA CITY, Iowa — The University of Iowa soccer program announced the signing of a 10-player recruiting class, it was announced Friday by head coach Dave DiIanni.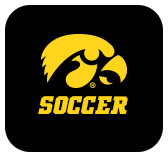 The class consists of Samantha Cary (D, St. Charles, Ill.), Samantha Cramin (F, Northbrook, Ill.), Gianna Gourley (F, Las Vegas, Nev.), Melina Hegelheimer (M/F, Ames, Iowa), Daisy Light (F, Louisville, Colo.), Natalie Massa (D/M, Naperville, Ill.),  Megan Nelson (M, West Des Moines, Iowa), Hannah Rittenhouse (F, Geneva, Ill.), Sam Schroder (M, Iowa City, Iowa), and Sabrina Shaw (GK, Zionsville, Ind.).
 
"We can't wait to get this group to campus to begin their journey as Hawkeye soccer student-athletes," said DiIanni. "A lot of hard work went into assembling this class. I feel we have helped fill some areas of need in our program that, along with the current players on campus, will help us continue to our growth in the Big Ten landscape and beyond to the NCAA Tournament.
 
"We have addressed all positions on the field and brought in people who are great students in the classroom and charismatic individuals, but more importantly, they believe in the vision we have for the soccer program. This group can't wait to contribute to that vision and make their mark."
 
The class consists of three preps from Iowa and Illinois and one from Missouri, Nevada, Colorado, and Indiana.  The group includes four forwards, three midfielders, two defenders, and one goalkeeper.  Two players — Cary and Cramin — will enroll early and join the Hawkeyes in January.
| | | | |
| --- | --- | --- | --- |
| Name | Pos. | Ht. | Hometown/High School |
| Samantha Cary | D | 5-8 | St. Charles, Mo./Francis Howell North |
| Samantha Cramin | F | 5-4 | Northbrook, Ill./Glenbrook North |
| Gianna Gourley | F | 5-9 | Las Vegas, Nev./Bishop Gorman |
| Melina Hegelheimer | M/F | 5-4 | Ames, Iowa/Ames |
| Daisy Light | F | 5-10 | Louisville, Colo./Monarch |
| Natalie Massa | D/M | 5-6 | Naperville, Ill./Waubonsie Valley |
| Megan Nelson | M | 5-4 | West Des Moines, Iowa/Valley |
| Hannah Rittenhouse | F | 5-9 | Geneva, Ill./St. Francis |
| Sam Schroder | M | 5-5 | Iowa City, Iowa/Iowa City High |
| Sabrina Shaw | GK | 5-9 | Zionsville, Ind./Zionsville Community |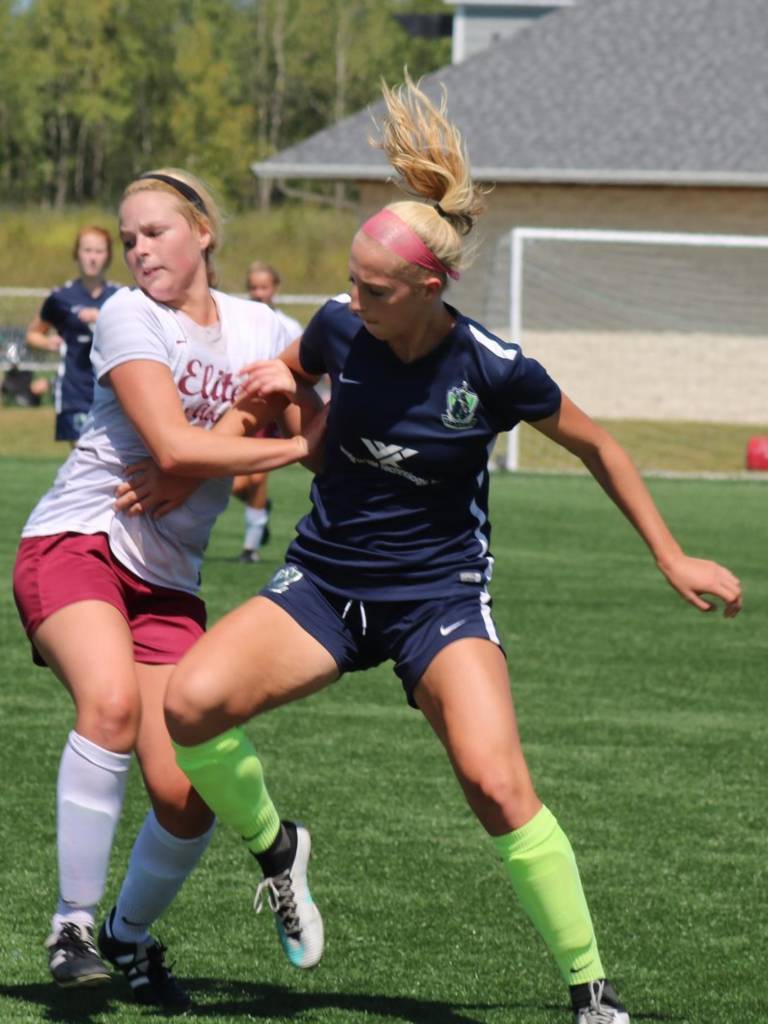 Samantha Cary
5-8, Defender
St. Charles, Mo.
Francis Howell North High School
 
Hawk Item — Will join the Iowa soccer program in January, 2019.
 
High School — Three-time all-state, all-region, and all-conference selection… team co-captain as a junior… led team in goals from freshman to junior seasons and assists as a sophomore and junior… St. Louis Llewelyn Player of the Week as a junior… helped team to district titles in 2016 and 2018 and a conference title in 2016… played club soccer for St. Louis Scott Gallagher and ECNL-Missouri… led team to ECNL Midwest Conference title in 2017 and 2018, leading team to back-to-back undefeated seasons (13-0-3 in 2017; 17-0-0 in 2018)… team was the North American Cup National title runner-up in 2016… chosen to attend the Midwest Regional ECNL Player Development Program in 2016 and 2017… three-time Gateway Athlete Conference All-Academic team selection… has a 4.73 grade point average, ranking first in her class… Associated Press National Scholar in 2018… Wendy's High School Heisman school winner and state qualifier in 2018… member of the National Honor Society and Quill and Scroll Journalism Honor Society… recipient of the Quill and Scroll Gold Key Award in 2018… high school coaches were Mark Olwig and Larry Scheller… club coach was Ralph Richards.
 
Personal — Born Oct. 26, 2000, in St. Charles, Missouri… daughter of Andrew and Kimberly Cary… has an older brother, Zachary… member of Girl Scouts, receiving the Gold Award in 2016… served on board of directors from 2017-19… majoring in health and human physiology and journalism and mass communications.
 
Why Iowa?
"I fell in love with Iowa during my first visit to Iowa City. Before ever meeting anyone on campus, I drove around and said, 'Can I just call this my new home?' Iowa City is filled with a huge culture of Hawkeye pride and I cannot wait to be a part of such a community. It truly is a "home away from home."  I am excited to have an opportunity to earn a degree from this well-respected Big Ten institution for its certain to lead me to a great career after graduation. The coaching staff at Iowa genuinely cares for their players and they have an excellent track record in building successful soccer programs. I'm thrilled to be a part of this program and contribute to its success."
 
DiIanni on Cary
"Samantha is an elite athlete with a high-level soccer IQ.  She is driven to learn and develop her game to be the best. She comes from a great club environment, so she'll be ready to contribute immediately. Samantha is a left-footed player who can play in the wide space or at center back."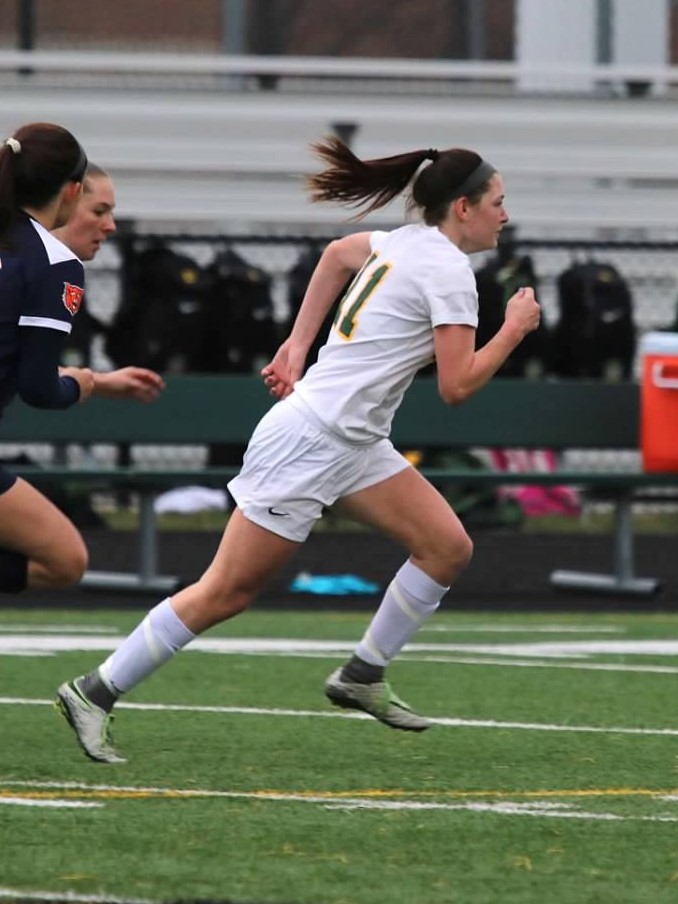 Samantha Cramin
5-4, Forward
Northbrook, Ill.
Glenbrook North High School
 
Hawk Item — Will join the Iowa soccer program in January, 2019.
 
High School — Four-time all-conference selection… four-time Offensive Most Valuable Player… played club soccer for Spartan FC (2009-13), FC1 (2013-15), and FC United (2015-19)… also participated in gymnastics… high school coach was Craig Loch… club coach was Craig Snower.
 
Personal — Born June 16, 2001… daughter of Marla Cramin… has two older brothers, Brandon and Andrew… undecided on a major.
 
Why Iowa?
"I selected the University of Iowa based on the overall campus experience and the coaching staff. It is a fantastic fit for me academically, socially, and athletically. Overall, I have never felt more at home anywhere else."
 
DiIanni on Cramin
"Samantha is a left-footed forward who loves physical contact and can create her own space. She is a good athlete who can uses her speed to stretch the backline and get in behind.  Samantha will develop into a player that can be impactful both defensively and in the attack.  She comes from a club program that we have had much success with."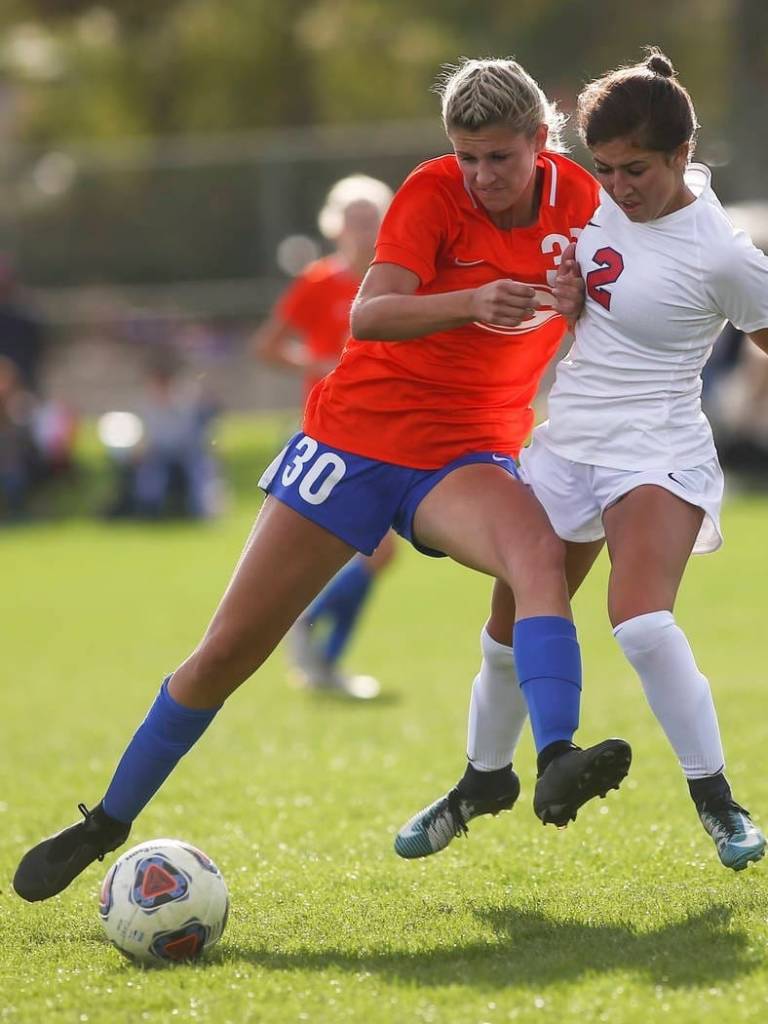 Gianna Gourley
5-9, Forward
Las Vegas, Nev.
Bishop Gorman High School
 
High School — High School All-American as a senior… earned All-Southern Nevada and All-Desert Region honors as a senior after scoring 31 goals and tallying 11 assists… recipient of the Golden Boot Award… team captain as senior… named Southwest League Offensive Player of the Year as a junior after scoring 32 goals and tallying eight assists… Bishop Gorman Offensive MVP and first-team all-state as a junior… scored seven goals and tallied four assists as a freshman… scored 70 career goals and had 23 career assists… helped team to All-Southern Nevada State title in 2017… team was 2018 Desert Region champion and All-Southern Nevada state champion… played club soccer for Heat FC O1Em from 2010-16, helping team to 2016 State Cup title… played for Heat FC 01 ECNL from 2016-19 and ECNL PDP in 218 Mountain Conference… also played basketball and was the Powder Puff MVP in 2018… four-year Scholar Athlete Award… National Honor Society inductee… high school coach was Doug Borgel… club coach was JJ Wozniak.
 
Personal — Born Jan. 23, 2001… daughter of Thomas and Sharon Gourley… has an older brother, Kane… undecided on a major.
 
Why Iowa?
"I chose the University of Iowa because it had such a positive atmosphere where everyone was so welcoming and kind. The institution was also incredible. The facilities are everything an athlete dreams of and it is a quality program that cares for its student-athletes, not only on the field, but in the classroom. The coaches also care about us as student-athletes.  It is everything that I could ask for when it came time to narrow down schools."
 
DiIanni on Gourley
"Gianna led Nevada as the Golden Boot winner for four consecutive years.  She is a great athlete and plays with great speed.  Gianna is a competitive, driven individual who loves to battle and mix it up.  She comes from a proven winner in club and high school soccer."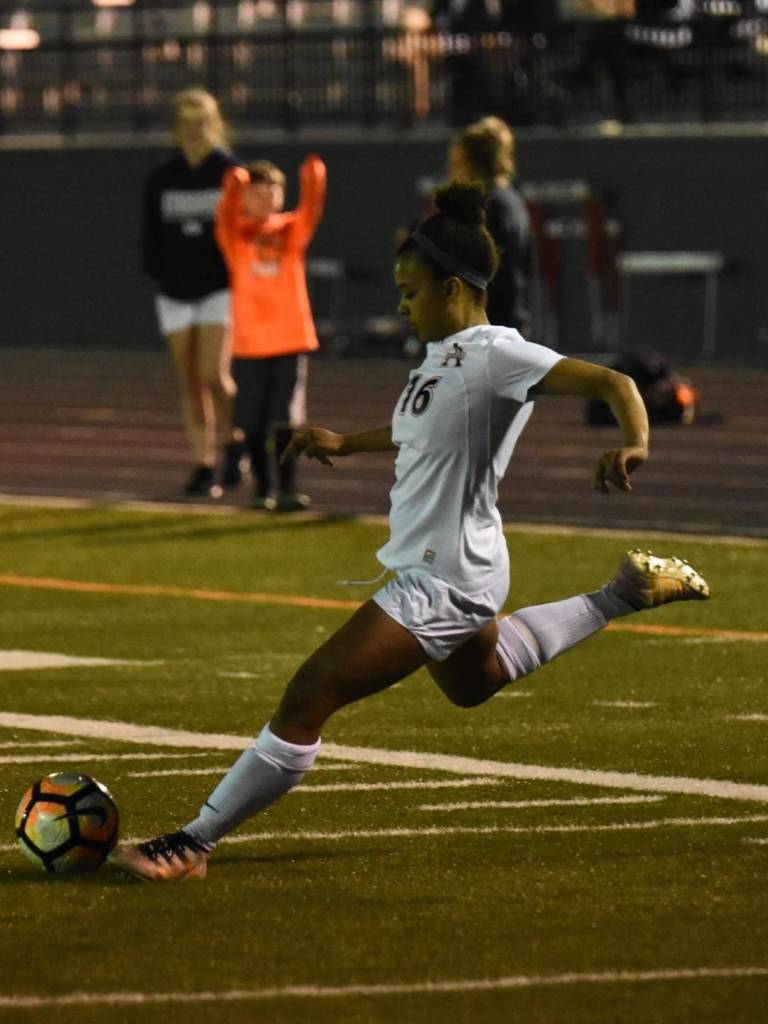 Melina Hegelheimer
5-4, Midfielder/Forward
Ames, Iowa
Ames High School
 
High School — Iowa Gatorade Player of the Year as a junior… two-time Class 3A first-team all-state selection… two-time first-team all-district… team Most Valuable Player as a junior… helped team to a Class 3A state title in 2017… played club soccer for the Iowa Rush since 2014, helping team to four State Cup championships (2016, 2017, 2018, 2019)… was U19 girls team captain in fall of 2018… also was a six-time state meet medalist in track and field, where she holds five school records… two-time academic letterwinner (2017, 2018)… National Honor Society inductee… co-founder of Students Advancing Civil Rights Edcucation and Minority Mentoring Program… high school coach was Bobby Meyers… club coach was Daryl Brazeau.
 
Personal — Born Jan. 16, 2001… daughter of Bellinda Assemien and Volker Hegelheimer…. both parents teach at Iowa State, where father is the Chair of the English Department… has two older siblings — Michael and Sabrinna — and a younger brother, Gabriel… undecided on a major.
 
Why Iowa?
"When I first visited, the University of Iowa immediately struck me as a place I could call home. Between the beautiful urban campus, the school's excellence in academics, and the competitive culture of the team, I knew right away that Iowa City was the place for me."
 
DiIanni on Hegelheimer
"Melina is dynamic and exciting in the attack. She is a versatile player who can play as a forward or in the midfield and she causes problems for defenders in space. Melina comes from a winning club and a challenging environment."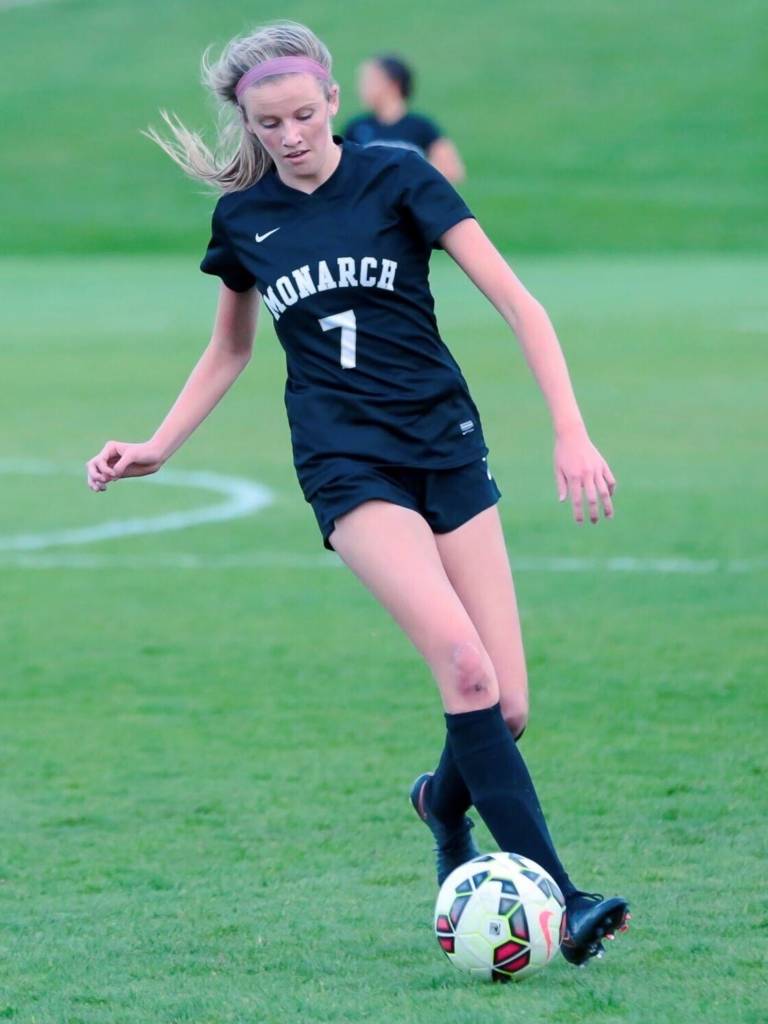 Daisy Light
5-10, Forward
Louisville, Colo.
Monarch High School
 
High School — Second-team all-conference selection as a junior… two-time team captain… high school Golden Boot winner as a freshman… played for the Broomfield Blast O1G Prestige from 2016-19… top goal scorer for 2016 club season… 2016 and 2017 State Cup champions, 2018 State Cup finalist, 2018 Region Four quarterfinalist, and 2018 Vegas Showcase Team MVP… Academic Honor Roll all four years… academic letterwinner from 2015-19… second place at scholastic art contest in 2018… junior/senior Senate member… National Science Honor Society… high school coach was Troy Tewalt… club coach as Megan Remec.
 
Personal — Born July 12, 2001, in Boulder, Colorado… daughter of Sam and Jessie Light… has three brothers, Charlie, Gus, and Wally… uncles, William Light and David Light, played football at Bucknell and Duquesne, respectively… undecided on a major.
 
Why Iowa?
"I chose the University of Iowa because it has everything I have ever wanted in a college town: friendly people, a vibrant campus, outstanding facilities, and so much more. Whenever I am there, I feel at home."
 
DiIanni on Light
"Daisy is an athletic, versatile player.  She is a good passer and a strong left-footed forward.  Daisy is good at creating her own space under pressure."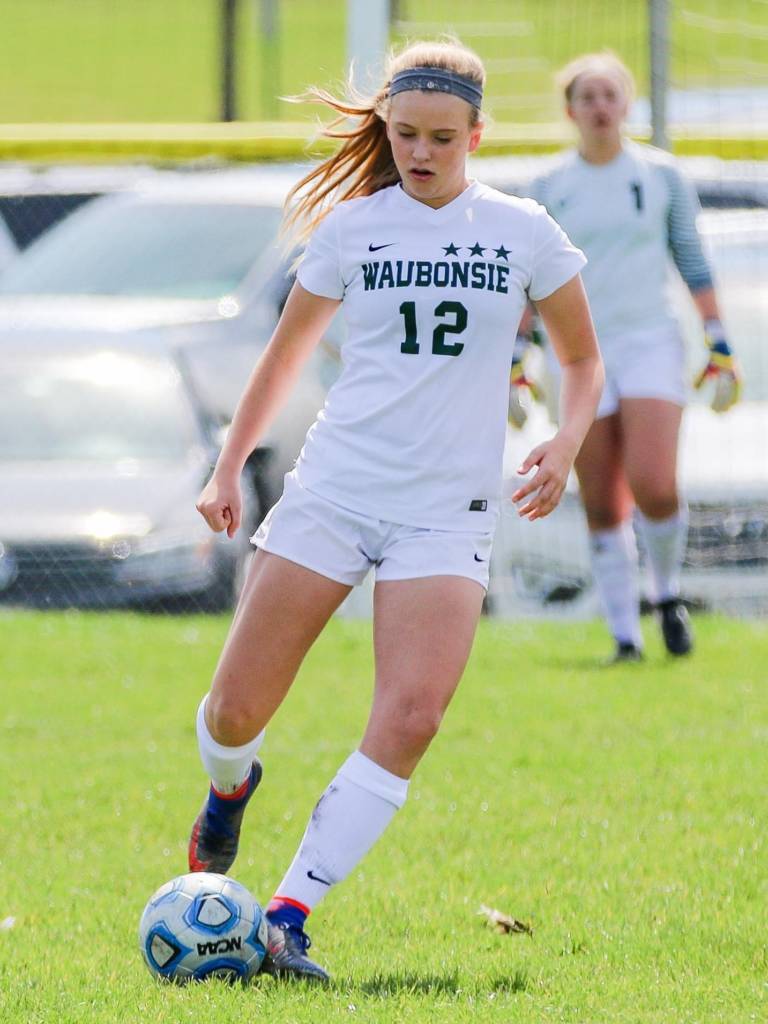 Natalie Massa
5-6, Defender/Midfielder
Naperville, Ill.
Waubonsie Valley High School
 
High School — Played two years of high school soccer, earning all-conference and all-sectional honors as a freshman and sophomore… named to the All-City Team by the Naperville Sun as a freshman and to the Chicagoland Soccer All-State Watch List as a sophomore… helped team to regional finals both seasons and to 22 wins… played club soccer for Team Chicago Academy from 2014-17 for Phil Nielsen and Campton United in 2018 for Scotty Keena… was a U.S. Soccer Training Center Participant from 2014-16… attended National ID2 Camp in Chula Vista in 2015, member of ODP National Camp in 2016 and the 2016 U.S. Soccer Midwest Combine… member of 2013 and 2015 ODP State Team… earned a Regional 2 Camp invite from 2015-17… played on ODP Interregional Team in 2015 and 2016, leading team to title… helped team to USYS Nationals and a third-place finish… named to all-academic team as a sophomore… high school coach was Julie Bergstrom.
 
Personal — Born Aug. 3, 2001, in Naperville, Illinois… daughter of Matt and Deanna Massa… has an older sister, Sydney… majoring in pre-physical therapy.
 
Why Iowa?
"I chose the University of Iowa because there is such a welcoming community. It was a great choice to balance school and soccer. It's close to home, which makes it easy for me to see my family."
 
DiIanni on Massa
"Natalie is a composed, technical player with a high soccer IQ. She is versatile at holding mid or center back. She will help with our depth and competition to play."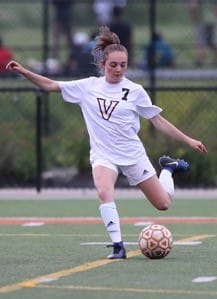 Megan Nelson
5-4, Midfielder
West Des Moines, Iowa
Valley High School
 
High School — Two-time second-team all-state selection… team captain as a senior… two-time all-district and all-conference honoree… two-time recipient of team's Most Hustle Award… led team to state tournament as a junior, finishing as conference champions and a 3A state semifinalist… 3A state runner-up as a sophomore… scored 14 goals and had eight assists for a team that went 16-2 as a junior… finished with nine goals and three assists as a sophomore for a 16-3 team… played freshman season at Dowling Catholic High School… played club soccer for West Des Moines Soccer (U6-U15) and Sporting Iowa Academy 1 (U15-U17)… was Sporting Iowa's team captain, and helped team to Iowa State Cup title in 2016 and 2017, while being a Region II semifinalist… also played on US Youth Soccer Iowa ODP Program, leading team regional ODP title and earning a national championship berth… played for Sporting Omaha FC Elite U19 in MRL Premier 1 and National Premier League… was Nebraska State Cup champion in fall of 2018… also ran cross country and track and field, where she was a Drake Relays qualifier in the shuttle hurdle relay… three-time CIML Academic letterwinner in soccer and cross country and 2017 academic letterwinner in track… National Honor Society member… named to the Presidential Honor Roll… Scholar of Distinction recipient in statistics… senior class representative on Valley's Student Council and part of Principal's Advisory Council… high school coach was Rob Chapman… club coaches are Whitney Sharpe Lewis and Neil Hope.
 
Personal — Born April 10, 2001… daughter of Mike and Jill Nelson… has two siblings, Ben and Emily… mother played softball and volleyball at Coe College… three cousins and two uncles played collegiate sports… grandfather, Bob Topping, played football at Coe College and was drafted by the Chicago Bears… Silver Cord volunteer, completing more than 380 volunteer hours from 2015 to present… part of the ACE Mentor Program… majoring in biomedical engineering.
 
Why Iowa?
"I chose the University of Iowa because of the coaching staff's commitment to excellence and drive to constantly improve. I was impressed with the girls' dedication to each other and the pride toward their school. Academically, Iowa was attractive because of its excellent engineering and dental schools. I am looking forward to being in a program that is on the rise."
 
DiIanni on Nelson
"Megan is a feisty midfielder who is driven to succeed. She loves competing at the highest level and will raise our program's commitment level. Megan will be versatile with her speed as a wide player; she is able to fit into a number of different systems or position."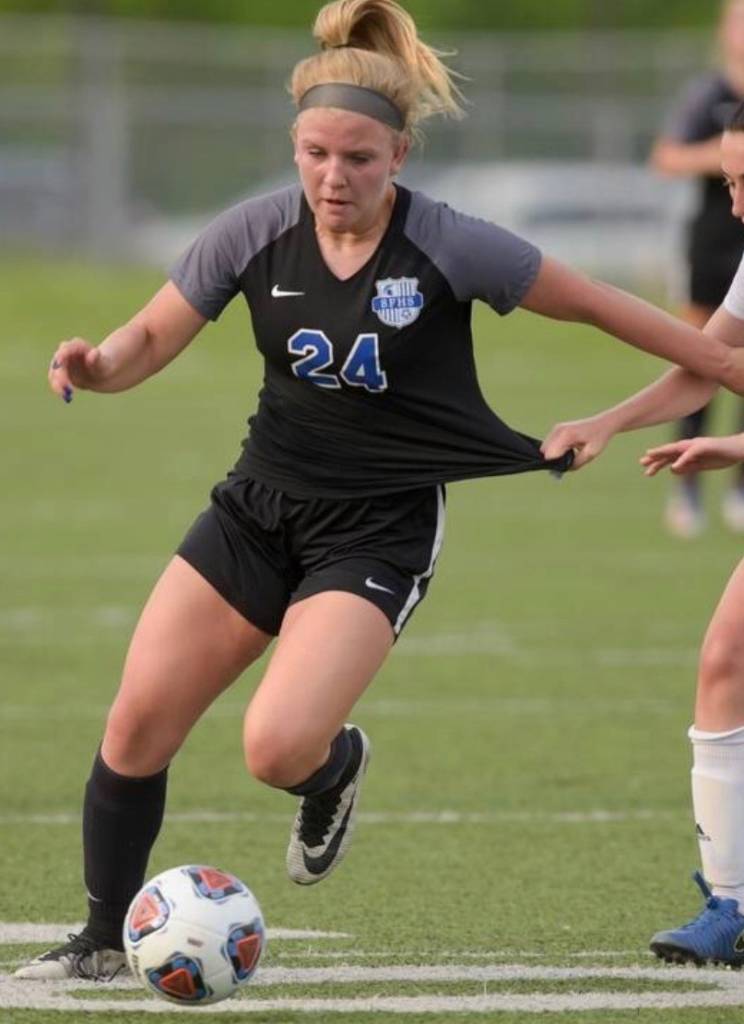 Hannah Rittenhouse
5-9, Forward
Geneva, Ill.
St. Francis High School
 
High School — All-State and all-conference as a junior… team captain in 2018… named Best 11 in the National League USYS as a freshman… played for Campton United for eight years, leading team to Illinois state and MRL titles… also played basketball… Honor Roll all four years… named Student of the Month at St. Francis High School… high school coach was Jim Winslow… club coach was Scotty Keena.
 
Personal — Born Nov. 19, 2000, in Geneva, Illinois… daughter of John and Jennifer Rittenhouse… has two younger siblings, Tommy and Elle… cousin, Demetrius Jackson, played college basketball at Notre Dame and plays for the Philadelphia 76ers… undecided on a major.
 
Why Iowa?
"I chose the University of Iowa because of the community, how inviting it is, and how close it is to home.  The soccer program also played a major role because the coaches and players were very welcoming."
 
DiIanni on Rittenhouse
"Hannah has shown she is a proven goal scorer throughout her high school and club career. She is savvy and creative in the box and is a strong back to goal target player to play off of."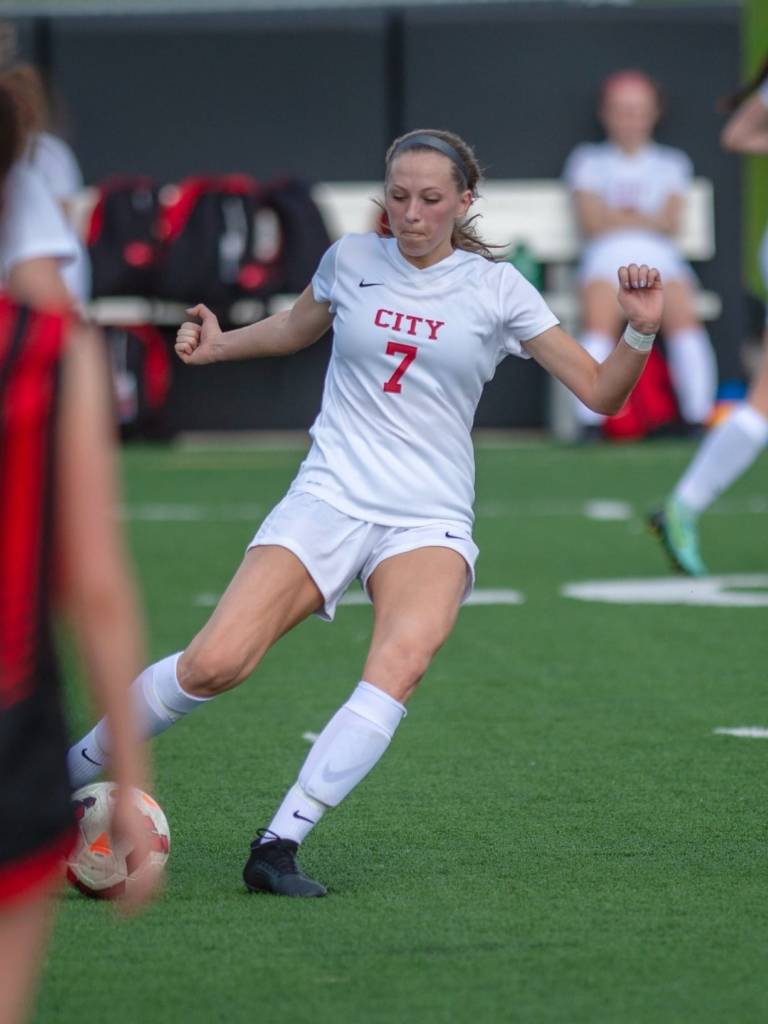 Sam Schroder
5-5, Midfielder
Iowa City, Iowa
Iowa City High School
 
High School — Three-time all-conference selection, earning honorable mention honors as a freshman and junior and second-team honors as a sophomore… team captain as a junior… has scored 14 goals and had nine assists in first three seasons… started 53 games, helping team to a 34-19 record… played for the Iowa Soccer Club for nine years, earning Female Player of the Year honors in 2017-18… also played for Iowa Rush U19 team, helping squad to Iowa state title… also was an Iowa ODP player for three years… also played volleyball and basketball… National Honor Society member… Honor Roll all four years… high school coach was Michael Prunty, club coaches were Jon Cook and Daryl Brazeau.
 
Personal — Born Sept. 6, 2000, in Kansas City, Missouri… daughter of Brad and Maurine Schroder… has five siblings — four older — Ben, Abby, Maddie, and Sydney — and a younger brother, Eli… mother played for the women's club soccer team at the University of Iowa… sister, Sydney, plays basketball and soccer at Coe College… cousin, Gabby Champion, runs cross country at UNI… uncle, Thomas Champion, wrestled at Loras College… majoring in elementary education.
 
Why Iowa?
"I chose the University of Iowa because of its academics, friendly environment, exciting athletic atmosphere, and the opportunity to play for my favorite sport at my hometown school."
 
DiIanni on Schroder
"Sam is technically creative with the ball and she's good at creating her own space off the dribble. We have seen a great deal of growth from Sam the last two years and we're excited to keep an Iowa City player at home."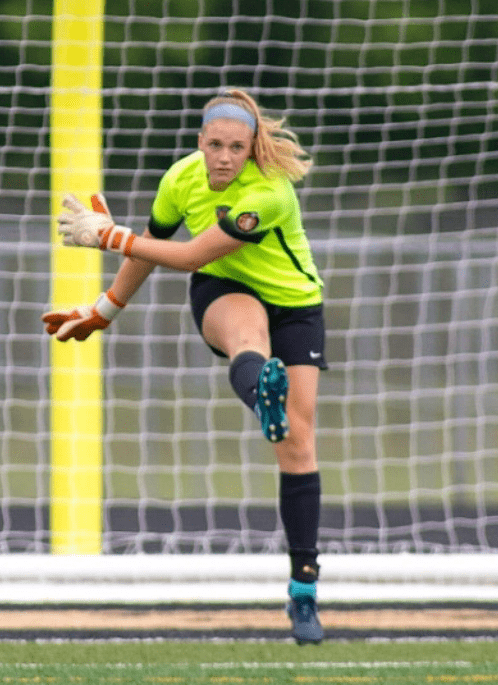 Sabrina Shaw
5-9, Goalkeeper
Zionsville, Ind.
Zionsville Community High School
 
High School ­­— Second-team all-state and first-team all-conference as a junior… twice named Max Preps Player of the Week and was also Indianapolis News Player of the Week… had a career-high 20 saves in one game… team captain as a senior… recipient of Mental Attitude Award… made 101 saves and posted seven shutouts as a junior… went 8-6-4 and posted a 1.16 goals against average… led team to 2015 sectional championship and a regional runner-up… Defensive Player of the Year as a sophomore… played club soccer for ZYSA from 2007-15, FC Pride, ECNL, from 2015-2019, and FC Pride, WPSL, from 2017-2019… two-time academic all-state honoree… member of the National Honor Society… High Honor Roll recipient all four years… high school coach was Ramon Aguillon… club coach was Matt Blackbourne.
 
Personal — Born Dec. 10, 2000… daughter of Michael and Traci Shaw… has a younger brother, Gavin… undecided on a major.
 
Why Iowa?
"I chose to continue my academic and athletic career at the University of Iowa because from my first visit, it has felt like a home away from home. I have always dreamed of playing soccer at the collegiate level and I am so excited to soon be part of such a great team and to learn from amazing coaches who will push me to be my best."
 
DiIanni on Shaw
"Sabrina is a great shot stopper and a fearless goalkeeper.  She is very athletic and is strong in the air."