Hawk Talk Monthly – May | 24 Hawkeyes to Watch 2018-19 | Hawkeye Fan Shop — A Black & Gold Store | Championship Central | Day 1 Practice Photo Gallery | NCAA Notebook | Austin Bound with High Expectations | Nothing Compares to Mar'yea | Day 2 Practice Photo Gallery | Photo Gallery (Day 1) | Britt Shines Through the Pain
 
 
By DARREN MILLER
hawkeyesports.com
AUSTIN, Texas — Jessica McKee will get a phone call Friday from Austin, Texas.
 
On the other end will be her All-American boyfriend, Nathan Mylenek, who on Wednesday advanced to the NCAA Championships final in the men's 3,000-meter steeplechase at Mike A. Myers Stadium.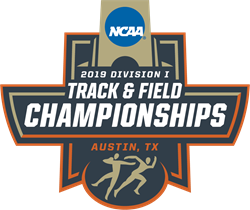 McKee, a freshman from Johnston, Iowa, and Mylenek, a junior, are members of the University of Iowa cross country and track and field teams. Whenever Mylenek is feeling a little unsettled about an upcoming race, he phones McKee.
 
It proved to be productive therapy Wednesday because Mylenek ran 8:48.19 — the sixth-fastest time of the 24 national semifinal competitors and the first non-automatic qualifier to advance to the final.
 
"I had a nice, long call to my girlfriend to calm my nerves," Mylenek said. "The last couple races I have been a little antsy and wore myself a lot just worrying. I was rolling up in the car today, feeling completely refreshed. I hadn't thought of the race once — it was nice to get my mind off running because the less I think about running, the better off I am."
 
Mylenek has competed at the Junior Pan Am Games and was an NCAA national cross country qualifier. Wednesday's NCAA steeplechase semifinal ranks as perhaps the biggest race of his career.
 
"You basically race this semifinal like it's a final and then the final is basically everything you have left," Mylenek said.
 
The top six places to the final came from the first heat that included Mylenek. His lap splits were consistent between 73-75 seconds which was good information to have, especially when the second and final heat went out in close to 80 seconds on the first lap.
 
"It was a matter of sitting and waiting and when that second group went out (slow), I knew I had a good shot of making it," Mylenek said. "Going into the race, the goal was to take fifth (in the heat). If you're in sixth place and they take two more (non-automatic qualifiers), you know you have a shot to advance."
 
The winning time in the second heat was 8:53.71, more than five seconds slower than Mylenek.
 
Mylenek can now spend all day Thursday and most of Friday resting, hydrating, and loading up on electrolytes. The men's steeplechase final is Friday at 7:54 p.m. (CT)…for now, anyway. Start times for all but the men's 10,000 run were moved up approximately 2 ½ hours Wednesday because of projected thunderstorms in the Austin area. It rained around noon, then turned into a scorcher with temperatures reaching 90 degrees.
 
"It helped me having the race (time) move up, because we were sitting around less," Mylenek said.
 
There are 12 competitors in the steeplechase final, the top eight will be first-team All-America, the other four will be second-team. Mylenek is prepared for anything when the gun is fired.
 
"You can't hope for one thing to happen," he said. "There are infinite possibilities — you have to stay calm and roll with it and be ready to go with 800 (meters) left."
 
After a successful month of May competing in the steeplechase, Mylenek has carried that into a successful June. At the Big Ten Championships on May 11, he placed third with a time of 8:48.72. At the NCAA West Preliminary on May 24, he was ninth with a time of 8:41.89.
 
As far as preparation, Friday will be similar to Wednesday for Mylenek. He said he will lounge around the team's JW Marriott hotel in downtown Austin, grab his phone and start making calls.
 
Certainly, one of the numbers dialed will be to Jessica McKee back in Iowa.
 
FOLLOW THE HAWKEYES
Fans can follow the NCAA Championships live results on hawkeyesports.com/tracklive. Live stats and a live stream for the meet are also linked on the Iowa track and field schedule page, hawkeyesports.com/trackschedule, and posted on the team's official twitter account @iowaxc_tf.