24 Hawkeyes to Watch 2018-19 | Hawkeye Fan Shop — A Black & Gold Store | Day 2 Practice Photo Gallery | Austin Bound with High Expectations | NCAA Notebook | Championship Central | Day 1 Practice Photo Gallery | Nothing Compares to Mar'yea | This is an NCAA Finalist Calling | Photo Gallery (Day 3) | Photo Gallery (Day 2) | Photo Gallery (Day 1) | Britt Shines Through the Pain
 
 
By DARREN MILLER
hawkeyesports.com
AUSTIN, Texas — It was 11 degrees in Iowa City, Iowa on the first Monday of March when college outdoor track and field seasons begin. That was the highest temperature of the day; the low was minus-4.
 
Meanwhile, it was 69 in Jacksonville, Florida, 58 in Columbia, South Carolina, and 57 in Greensboro, North Carolina. The final three cities are home to three of Iowa's most recent rivals in the men's 4×400 relay final at the NCAA Championships on Friday at Mike A. Myers Stadium. The remainder of finalists hailed from the southern locations of Fayetteville, Arkansas and Texas cities of Houston, College Station, and Waco.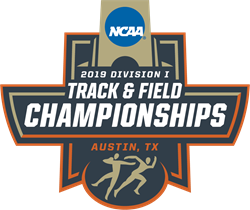 You think sprinting at the NCAA Division I level is a warm-weather thing? Well, the Hawkeyes have made a dent in that perception.
 
"We're proud of it," said Joey Woody, Iowa's director of track and field. "We train in the north, but we have great facilities and there is no excuses for performance. You have to have the right athletes, great coaching staff and it comes down to a belief. You have to have that mindset and if you don't let that play into your mindset, then it doesn't become an issue. We don't let that affect what we're trying to accomplish."
 
In Wednesday's NCAA 4×400 relay semifinal, the Hawkeye foursome of freshman Wayne Lawrence, Jr. (from Dayton, Ohio), junior Antonio Woodard (Rancho Cucamonga, California), junior Karayme Bartley (Lionel Town, Jamaica), and senior Mar'yea Harris (Auburn, Washington/Long Beach, California) was clocked in 3-minutes, 1.99-seconds — second only to the 3:01.26 turned in by national leader Texas A&M. The encore in the final on Friday evening resulted in a school-record time of 3:00.14, good enough for fourth place and first-team All-America honors.
 
"It shows a northern school like Iowa can go out and compete with some of the best schools: Texas A&M, Florida, Houston," said Harris, the anchor runner. "I didn't know where Iowa was on a map when I was being recruited, and now look at us, we're the fourth-best team in the nation. We ran 3:00.14, almost 2:59 — it's just a great feeling."
 
It is the second time in three years that Iowa has made a men's 4×400 final. The Hawkeyes were third in 2017 in Eugene, Oregon, running a then school-record time of 3:01.91.
 
How does cold, winter weather become a factor? Excessive indoor training can take a toll on the legs. Everyone knows it's easier to compete on a 400-meter outdoor track than one of the indoor 200-meter variety. Still, there is exceptional sprinting going on north of the Mason-Dixon line.
 
Specifically, in Iowa City.
 
"Before the (final), coach told the team that the winner (of the 4×400 relay) over the last 29 years has come from the south," said Lawrence, Iowa's lead-off runner. "We were the only school from up north and had to represent — whether it was for the Big Ten, all northern schools, or everybody up north."
 
Since Woody took over as director of track and field at the University of Iowa in the summer of 2014, there have only been five "northern" schools advance to an NCAA final in the 4×400 (excluding Stanford). All were schools from the Big Ten: three times for Ohio State, twice for Iowa, and once each for Illinois, Nebraska, and Purdue.
 
Only Iowa and Nebraska placed as high as third during that span, and the 3:01.91 by the Hawkeyes in 2017 is almost two seconds faster than what Nebraska ran in 2016.
 
On Friday, fans could sense something big was about to happen moments before the gun fired to start the 4×400.
 
"You could run 3:02 and get last," one meet official said.
 
He was close to being correct. Texas A&M won with a facility record time of 2:59.05, followed by Florida (2:59.60), Houston (3:00.07) and the Hawkeyes. All eight teams ran under 3:04.
 
"You have to have a solid 4×4," Woody said. "I'm proud of (assistant) coach (Jason) Wakenight and what he has done with that group and for not only the vision we have for those guys, but also for what he has gotten them to believe. He has gotten them to believe we can win and compete against the best.
 
"These guys aren't all the best recruits out of high school or junior college. These are guys who have been developed."
 
And after running 3:00.14 on college track and field's biggest stage, it was a Hawkeye group left struggling with its emotions. A school-record time is awesome, but Iowa really believed it had the makings of a gold medal 4×400 relay.
 
"They are disappointed and have a bad taste in their mouths and that's a good sign," Woody said. "We believe we can run 2:58 and be national champs. I think we have the guys to do that. We're going to miss Mar'yea (next season), but we have a fully-loaded team coming back."
 
That is a message that should resonate loudly all across the country. Especially down south.
NCAA TOP 4 4×00 FINISHERS BY YEAR
2019
1.Texas A&M, 2. Florida, 3. Houston, 4. IOWA
2018
1. Southern California, 2. Texas A&M, 3. Louisiana State, 4. Florida
2017
1. Texas A&M, 2. Arkansas, 3. IOWA, 4. Florida
2016
1. Louisiana State, 2. Florida, 3. Nebraska, 4. Texas A&M
2015
1. Louisiana State, 2. Florida, 3. Mississippi State, 4. Ohio State
 
FOLLOW THE HAWKEYES
Fans can follow the NCAA Championships live results on hawkeyesports.com/tracklive. Live stats and a live stream for the meet are also linked on the Iowa track and field schedule page, hawkeyesports.com/trackschedule, and posted on the team's official twitter account @iowaxc_tf.