Hawkeye Fan Shop — A Black & Gold Store | 24 Hawkeyes to Watch 2019-20
By DARREN MILLER
hawkeyesports.com
IOWA CITY, Iowa — It's Monday of the first University of Iowa volleyball game week and the practice gym in Carver-Hawkeye Arena is buzzing. Most members of the team — all but one, actually — are smiling, laughing, and hitting balls back and forth.
 
Junior setter Brie Orr is not. She is alone in a corner with Bre Payton, Iowa's assistant coach in charge of setting and defense. They are dissecting video from the previous weekend's Black & Gold Scrimmage and Payton has Orr's undivided attention.
 
There has never been reason to doubt Orr's dedication or productivity. As a freshman in 2017, she led Iowa with 1,201 assists. As a sophomore in 2018, she increased that to 1,242.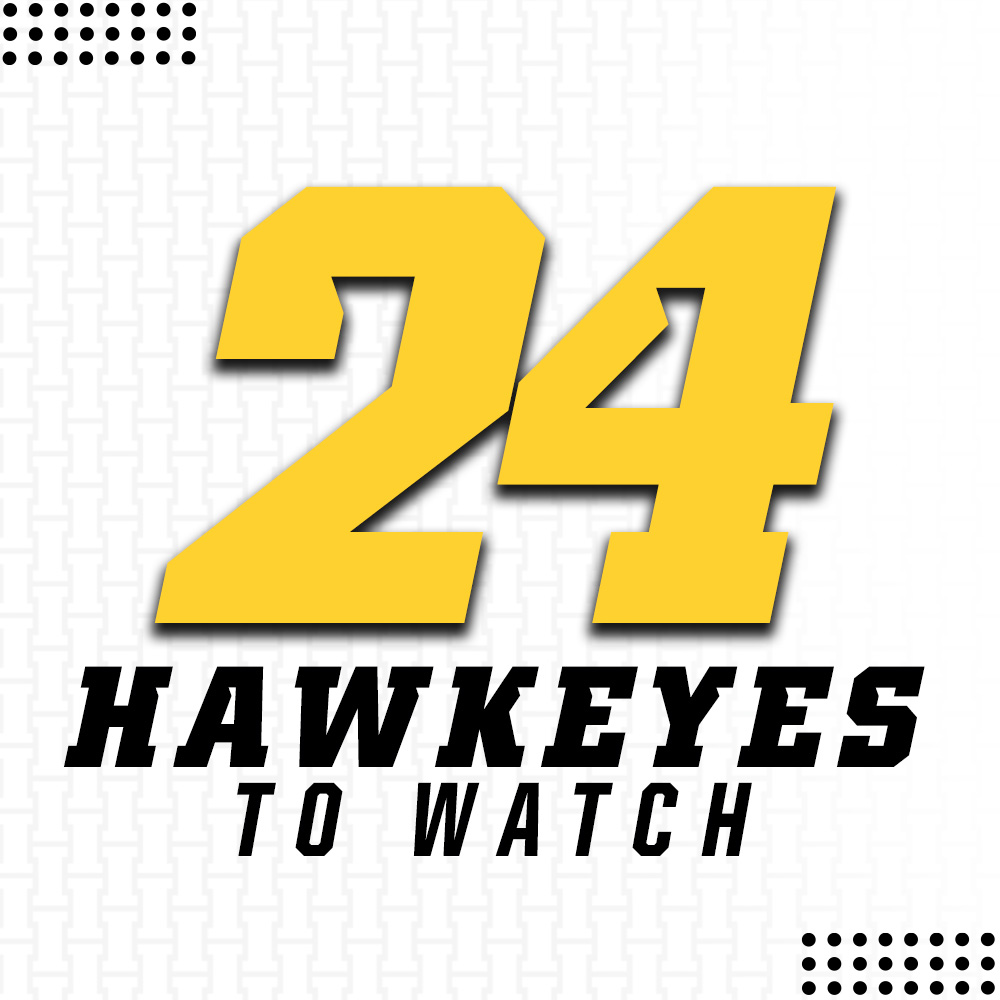 "Brie has started to figure out our tempo and our expectations as far as location goes," said Iowa interim head coach Vicki Brown. "Now she is adding a leadership component."
 
In the offseason the 5-foot, 10-inch Orr was named one of three team captains, joining seniors Emily Bushman and Meghan Buzzerio.
 
"I felt a big change of maturity because it is more of a calling up for me to be on my A game at all times," Orr said. "It's an honor to be a captain on this team. It makes me know I have to do a lot for this team and it will do a lot for me. It's an awesome feeling."
 
Orr came to the University of Iowa by way of Eagan, Minnesota, where she was named an AAU All-American. In her first season at Iowa, she played in 33 matches and compiled 99 kills, 65 blocks, and 10 ace serves to complement her assist total. She was named Big Ten Conference co-Freshman of the Week on Sept. 18 after registering 117 assists, leading the Hawkeyes to wins over Howard, American, and Princeton at the American Volleyball Classic in Washington, D.C.
 
There was no letdown in 2018, when Orr shared the team lead by playing in 121 sets. She averaged 10.3 assists per set, with 298 digs, 74 kills, and 13 ace serves. Her 1,242 assists are the second-most for a Hawkeye since rally scoring started in 2008.
 
One of her goals this season is to become a more offensive setter, increasing her ace serves and kills.
 
"I want to keep the blocker on the other side guessing, so we're not just an outside-driven team," Orr said. "We want to have balance all around with me being a big part of that."
 
When Iowa closed the 2018 season — a five-set win over Ohio State for its 15th victory of the season — Orr was among the Hawkeye statistical leaders with 58 assists, 10 digs, and four blocks. Meghan Buzzerio, who put down 16 kills, says every year it is easier to communicate with Orr, who is on the giving end of those kills.
 
"Our connection continues to build," Buzzerio said of her relationship with Orr. "Every year we get stronger and understand what we need on the court. It's not only great having her on the court, but she is a friend off the court as well."
 
Other than Buzzerio's familiar face, Orr will find herself distributing the ball to a new-look group of Hawkeyes since the top three kill leaders from a year ago have graduated.
 
"It's getting the extra reps with my new hitters," Orr said. "The more reps, the more confident we feel in both my being able to set them and them being able to get a kill off me. The connection gets so much better when we get more and more reps."
 
Orr spent much of the summer interacting with the freshmen and building a bridge between the newcomers and veterans. As captains and leaders often do, she walked head-first into a team ownership role.
 
"Everything is meshing well, even in the short time of us playing together," Orr said.
 
Brown calls Orr's experience at setter the team's rhythm, and after two seasons as a starter, Orr projects more confidence than ever. After compiling a 33-31 record over the past two seasons, the Hawkeyes have their eyes on postseason play.
 
"A huge goal is making the NCAA Tournament, especially having two years where we were so close," Orr said. "I am going to do whatever I can to help my teammates and I make the tournament."
  
As practice continued that particular Monday afternoon, a serve was passed to Orr, who set the ball to her left. In a flash, freshman Kyndra Hansen leaped high and delivered a powerful attack resulting in the ball pounding the other side of the court. Point, Iowa.
 
It's the type of sequence Hawkeye fans will love watching this season. From the perspective of a captain, leader, and veteran setter, it's the expectation.