Hawkeye Fan Shop — A Black & Gold Store | 24 Hawkeyes to Watch 2019-20 | Hawk Talk Monthly — October | Hawkeyes in the NFL | PHOTO GALLERY | Honorary Captain: Miguel Merrick | Honorary Captain: Tom Hayes | Honorary Captain: Bob Stoops
By DARREN MILLER
hawkeyesports.com
IOWA CITY, Iowa — If you don't love reading about Ricky Stanzi, you can leave this page now.
 
Love it or leave it, Stanzi famously said in an interview after he quarterbacked the University of Iowa football team to a 24-14 win over Georgia Tech in the Orange Bowl on Jan. 5, 2010.
 
"People had a good time with it, it catapulted me into folk hero status, and I'm OK with that," Stanzi said. "You can take that (quotation) to the bank for almost anything in your life. If you don't love something, leave it — don't go into something with 30 percent energy. It's 100 percent, 100 percent of the time. Whatever it is you're doing, go all in. Give all of yourself."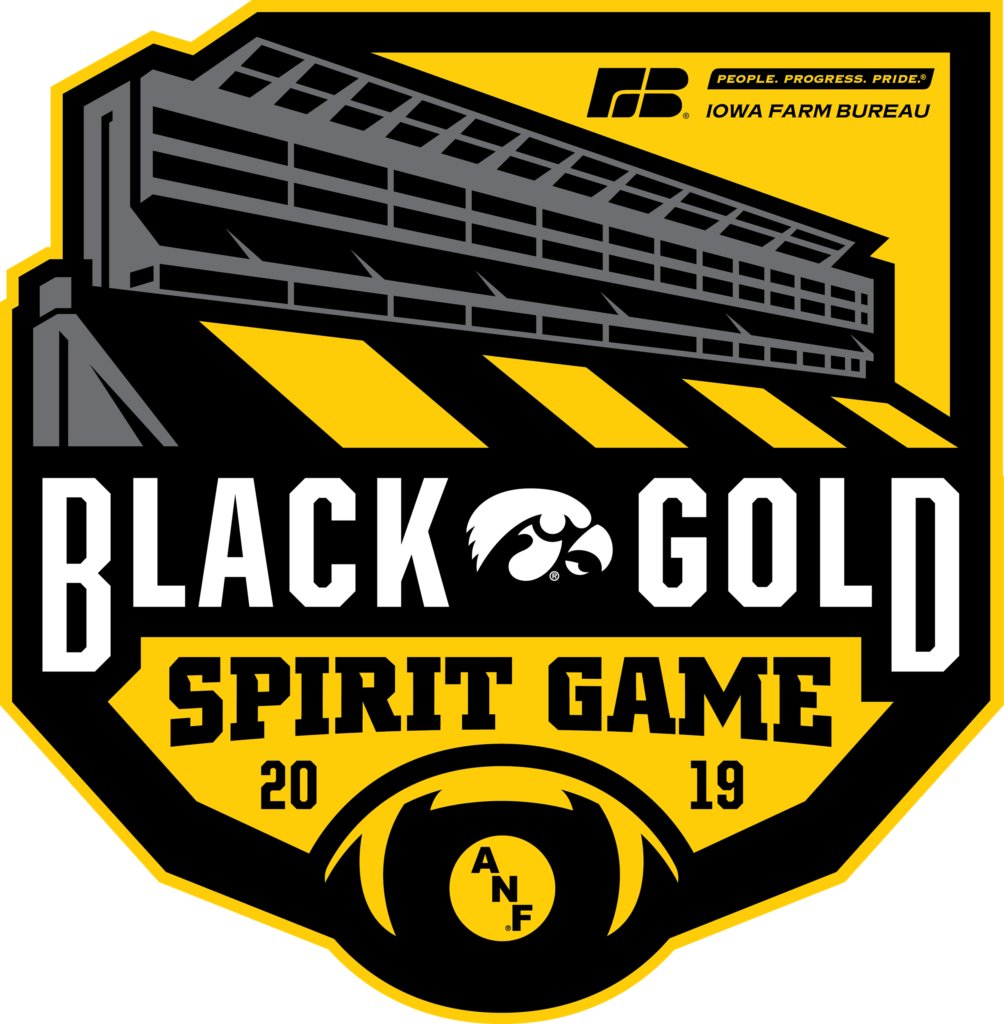 As well-known as Stanzi is for the "love it or leave it" quote, he is equally famous for being able to slay Penn State three times on a football field. All three of those Iowa-Penn State games were under the lights.
 
As a sophomore in 2008, Stanzi completed 15 of 25 passes for 171 yards and a touchdown when the Hawkeyes defeated No. 3 Penn State, 24-23, in Kinnick Stadium. Kicker Daniel Murray booted the game-winner from 31 yards with a second remaining.
 
In 2009, the Nittany Lions were ranked fourth in the country when Iowa traveled to State College, Pennsylvania. The Hawkeyes trailed, 10-0, after the first quarter, then rallied for a 21-10 win. The final points were scored on a 31-yard field goal by Murray.
 
As a senior in 2010, Stanzi completed 16 of 22 passes for 227 yards and a touchdown as Iowa defeated No. 20 Penn State, 24-3.
 
Stanzi will be Iowa's honorary captain when the No. 17/18 Hawkeyes host No. 9/10 Penn State on Oct. 12 with a 6:44 (CT) kickoff in Kinnick Stadium.
 
"You never know what you will get when it comes to weather, but you know what you're in for when you walk into Kinnick for a night game," Stanzi said. "That place is going to be electric. You have to immerse yourself in that environment; you can't put one toe in the water, you have to jump in and be in that moment, let the crowd invigorate you and run through your veins and know you are there.
 
"All that work those guys have put in since the end of last season leads up to these moments when you get to put on the (alternate) uniform, run out there, the whole nation will be watching, you're coming off a tough loss, you have a chance to bounce back. Everybody is saying Penn State is the next big thing — it's a cool challenge."
 
With Stanzi as the starting quarterback, Iowa won the Outback Bowl, Orange Bowl and Insight Bowl. He said most of that momentum was created with the win against Penn State in 2008. The Hawkeyes entered with a 5-4 record, then won their final four games in 2008 and their first nine games of 2009. Coincidentally, the streak ended against Northwestern in a game where Stanzi left with an ankle injury.
 
"We were kind of bumbling stumbling around, doing some good things, some bad things, I was young (in 2008)," Stanzi said. "We just lost (to Illinois) and we were at a crossroads: What are we going to do with this season? What kind of team are we going to be?
 
"It was a coming-out-sort-of-game for me; I was able to lean on the defense, running game, crowd, atmosphere. We put the drive together when we needed and Danny synced it up by putting the field goal through; the place went bananas. We rode that wave of momentum."
 
In three seasons at Iowa, Stanzi completed 60 percent of his passes for 7,377 yards and 56 touchdowns.
 
A native of Mentor, Ohio, Stanzi was drafted into the NFL by the Kansas City Chiefs. He was on rosters or practice squads for the Chiefs, Jaguars, Texans, Giants, and Lions. From 2017-18, he played for the Calgary Stampeders in the Canadian Football League.
 
As for being named honorary captain, Stanzi says he has come full circle. It wasn't long ago when he was sitting in the auditorium of the Jacobson Athletic Building on the Friday before a home game, listening to motivational guest speakers.
 
"You remember being in their shoes and you know what they are going through," Stanzi said. "The way this is happening — being Orange Bowl reunion, Penn State, night game, and all those things working together is cool. All my friends will be here and I'm blessed."  
 
Stanzi resides in Cleveland with his wife, two sons, and daughter. He enjoys being "settled," something he said he hasn't enjoyed since being a college student at Iowa.
 
"I'm living the family life now," Stranzi said. "We're hanging out with grandparents, old friends, going to pumpkin patches."
 
He loves family life, too. In fact, Stanzi is now 100 percent invested in it, 100 percent of the time.
 
Iowa football hosts Minnesota in the battle for Floyd of Rosedale on Saturday, Nov. 16.  Fans are encouraged to wear black for the Blackout game, and it is the annual military appreciation celebration. Active duty military and veterans are eligible for a military ticket discount. Click HERE for tickets and pre-paid parking and additional game information.