Hawkeye Fan Shop — A Black & Gold Store | Hawk Talk Monthly — October | 24 Hawkeyes to Watch 2019-20 | Kathleen Doyle Feature | Photo Gallery | Following a New Script | Tickets | Bluder Transcript (PDF)
By JAMES ALLAN
hawkeyesports.com
IOWA CITY, Iowa — University of Iowa head women's basketball coach Lisa Bluder met with the media Thursday to open Iowa Women's Basketball Media Day inside the Feller Club Room in Carver-Hawkeye Arena. Here are a few highlights as well as the complete transcript:
A Hawkeye Mission
The Hawkeyes are coming off a 29-win season and an Elite Eight appearance, but the team must replace three starters, including the National Player of the Year.  That doesn't mean the 2019-20 Hawkeyes are less hungry.
 
"We're coming off a historic year, and the excitement of our team is still there," said Bluder. "You might think that's kind of crazy, considering what we lost, but when you have that type of success, you want more, and you know what it takes to get it now.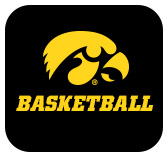 "This team has a mission to prove people wrong. It has an opportunity and a chip on our shoulder. We know what we lost. We lost three key ingredients, three terrific starters that had tremendous experience for our basketball team, but this team is not ready to throw up the white flag."
 
Changing the Guard
Leading into the 2017-18 season, Iowa altered its offensive approach to align with the strengths of its roster. The inside-outside look led to Megan Gustafson averaging 25.7 points and 10.8 rebounds as a junior and 27.8 points and 13.4 rebounds as a senior.
 
With Gustafson now playing professionally, the Hawkeyes will return to a more guard-oriented attack in 2019-20.
 
"We are going to be back to more of a perimeter team," said Bluder. "A couple years ago we changed our style based on what we had coming back and the strength of some of those players. Now we feel like this is an opportunity to go back to more of a guard-based offense.
 
"For (the players), it's fun. You have the opportunity to drive and dish and hit open 3s. It gives you more room to operate than the offense that we ran the last couple years as far as guards. I think the guards are going to enjoy that."
 
Spain to the Rescue
Bluder says Iowa's foreign trip to Spain in August came at the perfect time. 
 
"Spain was terrific," she said. "It could not have come at a better time. We had 10 practice days and when you're teaching a new offense, you basically have 13 freshmen on the floor. 
 
"You usually have your upperclassmen able to bring along your freshmen and we didn't have that luxury this year, so those 10 practices came at an ideal time. It pointed some things out to us as coaches that we needed to work on in these 30 days leading up to the game."
 
The Top 6
If the season started today…
 
"Kathleen (Doyle) would be on the floor, Makenzie (Meyer) would be on the floor, and Monika (Czinano) would be on the floor," said Bluder. "Amanda (Ollinger) has been battling a few back issues, so I'm not sure that tonight she would play, but in two weeks she will.
 
"With that, I would be looking at Alexis Sevillian and maybe Kate (Martin) if you take Amanda out of the picture.  We're working on who's going to be in that next group. With this offense, you have to substitute more because it is more physically demanding."
 
She's Not Megan Gustafson, She's Monika Czinano
Czinano will be faced with replacing Gustafson as the Hawkeyes' starting center, but do Bluder a favor and don't compare Czinano to the reigning National Player of the Year.
 
"She's not Megan, she's her own person," said Bluder. "She's better in some things than Megan was. That's going to be something that is really holding her down all year if people keep trying to make that comparison because they're two different people.
 
"Monika has an amazing work ethic and an incredible attitude. She soaks up information like a sponge and she loved playing behind Megan all year and learning from Megan. I am excited about Monika because she embraces contact; she doesn't back away from it. 
 
"She'll get down, rebound, and seal hard. I think we're all going to fall in love with Monika through her amazing attitude and work ethic through time."
 
Czinano appeared in 34 games as a freshman, averaging 1.9 points and 0.9 rebounds.  She shot 54.9 percent from the field, making 28-of-51 attempts.
 
Keep the Excitement Building
After leading the Big Ten and ranking ninth in the nation in attendance last season by averaging 6,797 fans during the 17 home games in Carver-Hawkeye Arena, Bluder commended the Hawkeye faithful and urged the support to continue in 2019-20.
 
"Those are remarkable numbers when you think of the size of our community," said Bluder. "It shows you how this state got behind the team, and I'm hoping that we can keep that excitement going and keep bringing those people back to Carver.
 
"I think they fell in love with the women on our team, and I think that it will happen again this year. The attendance was spectacular. Our fans are the best in the country and we appreciate that."