Hawkeye Fan Shop — A Black & Gold Store | Hawk Talk Monthly — October | 24 Hawkeyes to Watch 2019-20 | Kathleen Doyle Feature | Photo Gallery | Following a New Script | Media Day Takeaways | Tickets | Amanda Ollinger Feature
By RICK BROWN
hawkeyesports.com
IOWA CITY, Iowa — Makenzie Meyer was a senior guard on Mason City (Iowa) High School's 2015-16 basketball team. Her sister, Megan, started alongside her as a freshman.
 
Makenzie was quick to critique her sister's play.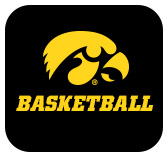 "The first half of the season, I was hard on her," Makenzie said. "I saw her making mistakes and wanted to be the first one to correct her. About halfway through the season, we were watching film with my dad (Mark) one night and he got on me for being too hard on Megan. After that, it clicked. The rest of the season we got along better on the court and we ended up winning a state championship together. It's fun to look back on that memory."
 
Makenzie was named Iowa Miss Basketball in 2016, and headed to the University of Iowa.
 
Now, four years later, the Meyer sisters hope to click again as Hawkeye teammates.
 
"She has paved the way for me," Megan said of her older sister. "I couldn't be more thankful to have an older sister who works hard and showed me that do something successful, you have to put the time in. I'm lucky that I've been able to follow in her footsteps and get to this moment."
 
Makenzie, a three-year starter at Iowa, needs 174 points to reach 1,000 for her collegiate career. An outstanding shooter, 155 of Meyer's 265 made field goals have been 3-pointers.
 
Megan, an incoming freshman, was Mason City's career scoring leader with 1,882 points. That includes a school-record 71 3-pointers last season as a senior.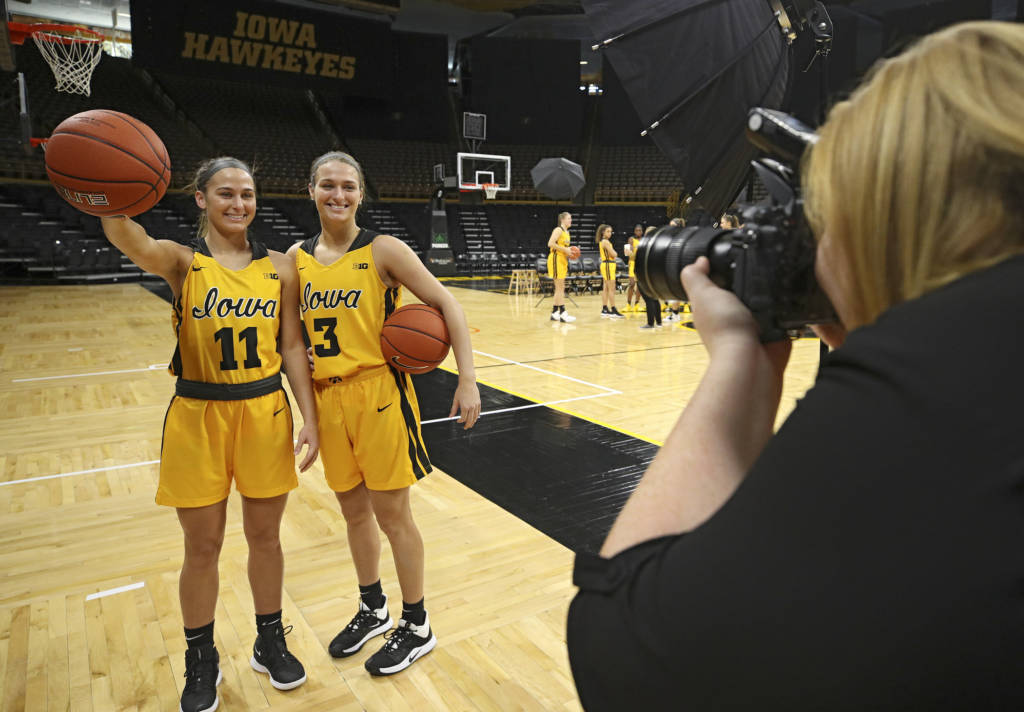 Their competitive nature was once an issue.
 
"Whenever we were in a gym together and we were shooting, it was always, 'Who can make the most 3s or who could make the most shots,'" Megan said. "Even if there wasn't a competition, in both of our heads, we were always competing."
 
Ann Meyer once videotaped her daughters playing one-on-one during that 2015-16 season.
 
"It got physical," Makenzie said.  In high school, we were competitive. Now we want the best for each other. I think we've grown a lot more and matured in the relationship."
 
This is the second time that Iowa head coach Lisa Bluder has had sisters on her team. The other time came in the mid-1980s, when she was at St. Ambrose.
 
"The sisters I had before were twins, so that was a different dynamic," Bluder said. "This is kind of big sister-little sister."
 
Makenzie isn't as hard on her sister as she once was, but that doesn't mean Megan gets a free ride.
 
"It has been kind of fun to see Makenzie hold Megan accountable," Bluder said. "It's big sister, but it's also senior-freshman. It's fun once in awhile to see her roll her eyes and be exasperated with her. It's kind of a unique situation."
   
Megan comes to Iowa with no fear of walking in her sister's footsteps.
 
"I'm a lifelong Hawkeye fan," Megan said. "I knew from the get-go, getting to meet the coaching staff and seeing the family atmosphere this place has, that I wanted to come here."
 
Megan has watched Makenzie play a significant role on Iowa teams the past three seasons.
 
"Watching her succeed has been awesome," Megan said. "It makes me happy. Now it's like, 'I want to go out and make a name for myself, too.' But I also want to take the time to enjoy what she's doing and how successful she is."
 
Makenzie coaches her sister without the edge she did four years ago.
 
"As a senior, I can see Megan make the same mistakes I was making as a freshman," Makenzie said. "It's easy for me to bark back at her. But then, looking back, I'm like, 'Wow, I was doing the exact same thing,' so it makes me have a little bit more of a soft spot for her."
 
In truth, Megan's presence has made her sister a better team leader.
 
"Just having her on the court is so much fun," Makenzie said. "She is a rock I can lean on and talk to about anything."
 
Both Makenzie and Megan are shooting guards, competing for playing time at the same position.  A great opportunity awaits.
 
Iowa's offense a season ago was geared toward getting the ball inside to All-America center Megan Gustafson.
 
"Rightfully so, considering she was shooting 70 percent," Makenzie said.
 
Look for the Hawkeyes to attack from the perimeter more this season, which is music to the ears of shooters like the Meyer sisters.
 
"It's going to be different,' Makenzie said. "It's going to be fun."
 
The Hawkeyes open the 2019-20 season with an exhibition contest against Winona State on Nov. 3. Tipoff is set for 2 p.m. (CT) in Carver-Hawkeye Arena. Season tickets are available for purchase at hawkeyesports.com/tickets.